Medical Laboratory Technology Classes at NHCC
NHCC's Medical Laboratory Technology program is very hands-on. Students learn through a mix of classroom and skills-based lab activities.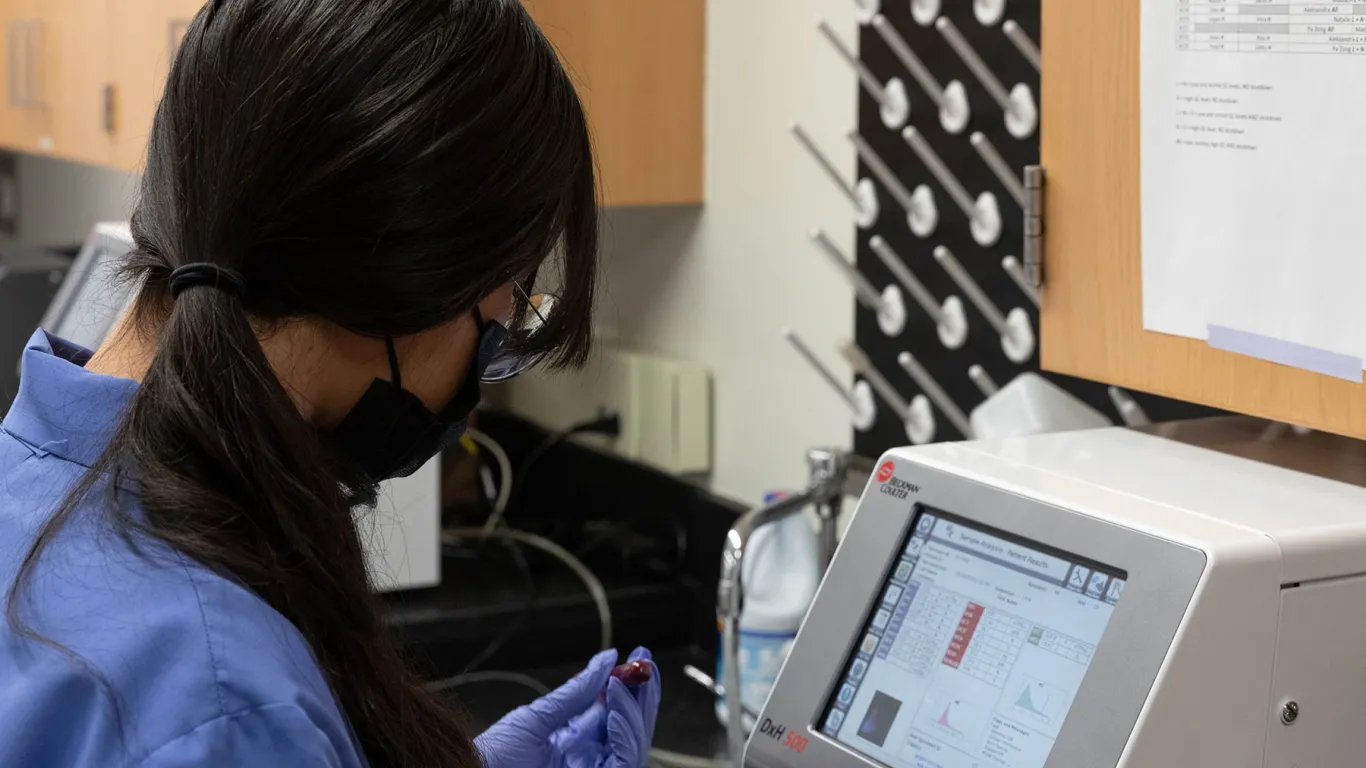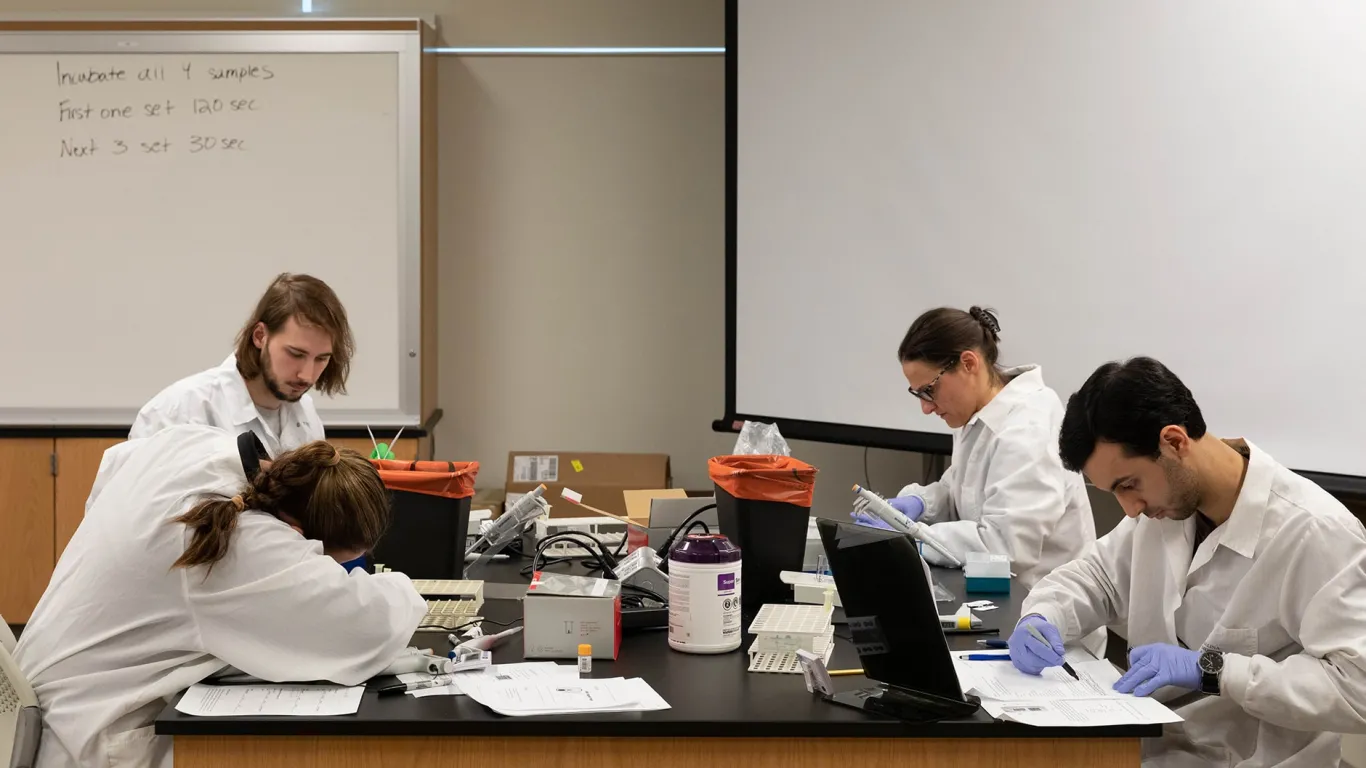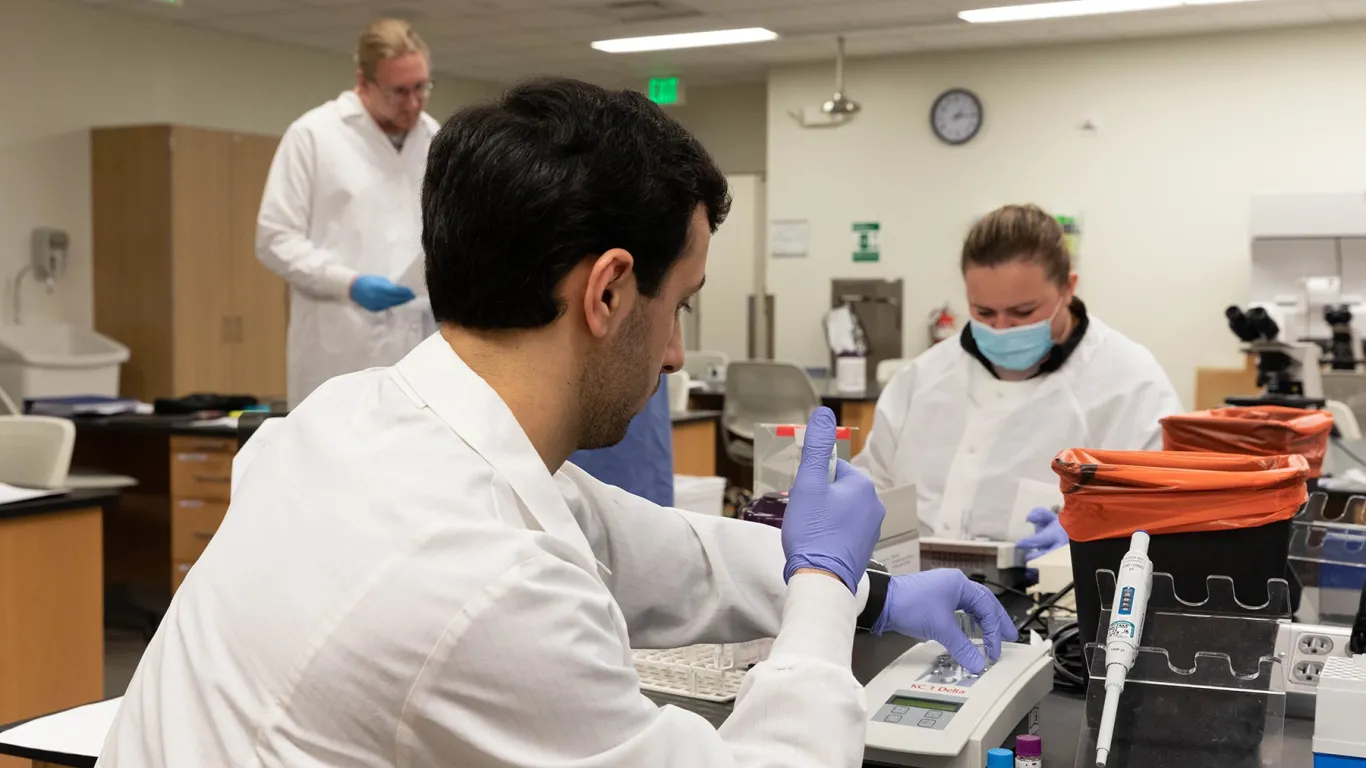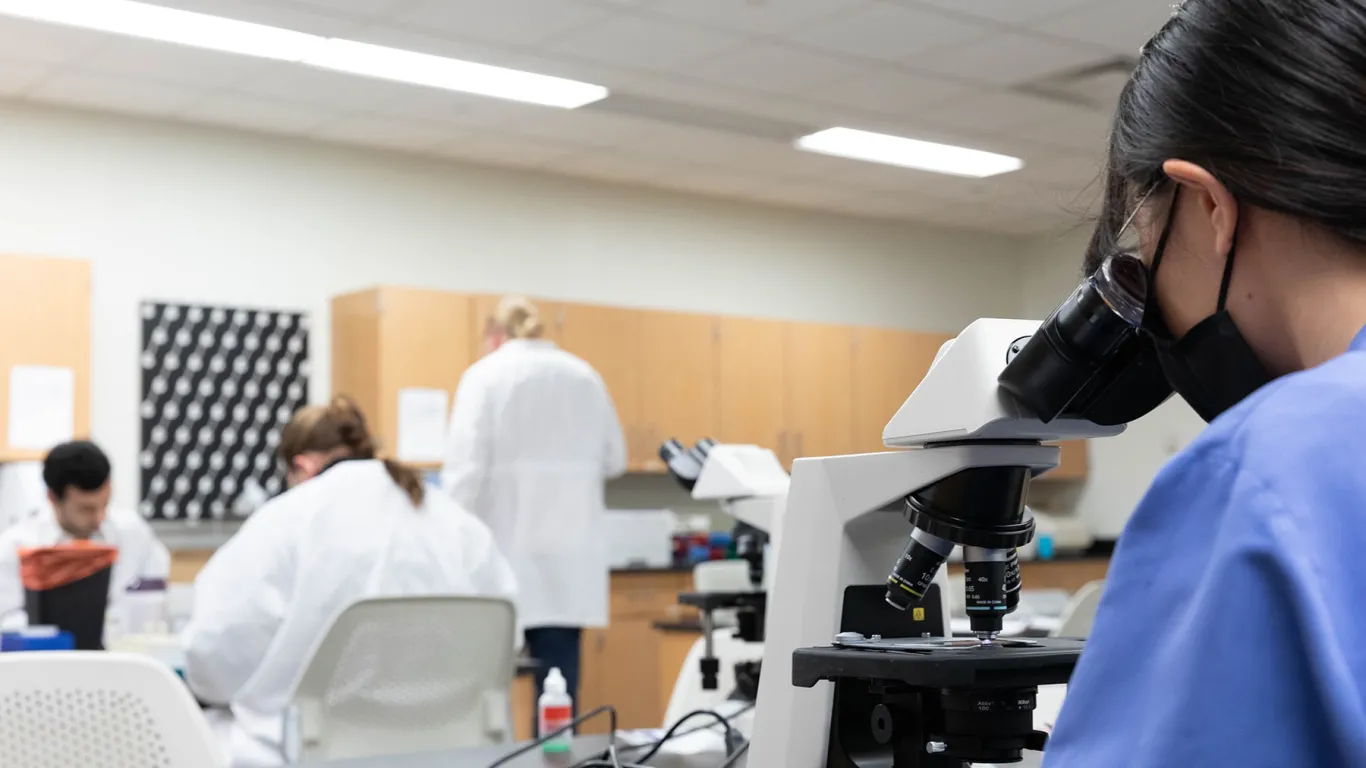 Scholarships at NHCC
One scholarship application automatically considers you for any NHCC scholarship you're eligible for. Awards range from $500 to $5,000.
Earn a $2,500 Scholarship!
In addition to NHCC scholarships, the college will be awarding $2,500 Workforce Development Scholarships that encourage and reward students pursuing high-demand occupations. Medical Laboratory Technology is a high-demand field and Medical Laboratory Technology students are eligible to apply for a $2,500 Workforce Development Scholarship. 
Career Outlook 
The Medical Laboratory Technology AAS degree prepares graduates for an entry-level career in healthcare. Medical Lab Technicians (MLTs) are in-demand and play an essential role in hospital and clinic settings. MLTs perform routine laboratory tests to diagnose, treat, and prevent diseases. They may work under the supervision of a Medical Laboratory Technologist. 
National Projected Job Growth Rate: 10.6% (2018-2028)
Median Hourly Wage in Minnesota: $27.51
Job Title Examples: Laboratory Technician, Non-Registered Technician, Cytotechnologist
Where NHCC Grads Work 
Abbott Northwestern 
Allina Health System 
Beckman Coulter Inc.
DaVita Clinical Research 
Fairview 
Maple Grove Hospital 
Health Partners 
Medtronic 
Park Nicollet 
​Program Roadmaps
Program roadmaps provide students with a guide to understand the recommended course sequence to complete their degree.
MLT Career Statistics
A medical lab technology degree can open up a lot of doors for you. Not only is this a fast-growing field, buts it's a well-paying one that allows you to make a positive impact on the lives of others. 
Program Details 
All on campus MLT courses are offered in both day and evening formats. However, in the final semester students are required to participate in clinical rotations, which are only offered during the day Monday-Friday. Admission into the MLT Program requires a separate application and entrance exam. The selection process is competitive, and the college may not be able to accept all applicants that meet the minimum standards. MLT application deadline is March 1st for the fall semester start.
The Associate of Applied Science in Medical Laboratory Technology is designed to articulate to:
Saint Cloud State University B.S. in Medical Laboratory Science degree
Background Check
Completion of current Minnesota Human Services Background Check including fingerprints. If an applicant has been arrested, charged or convicted of any criminal offense, he or she should investigate the impact that the charge or conviction may have on his or her chances of employment and the chances to obtain federal, state and other higher education financial aid ( by Minnesota Statute 135A. 157). If the applicant refuses, or is disqualified as a result of the background study, the applicant will be unable to successfully complete the requirements of the program.
Medical Laboratory Technology Faculty
Andrew teaches Medical Laboratory Technology and Phlebotomy at NHCC. 
Ashley teaches Medical Laboratory Technology and Phlebotomy at NHCC. 
Looking for Something Else?