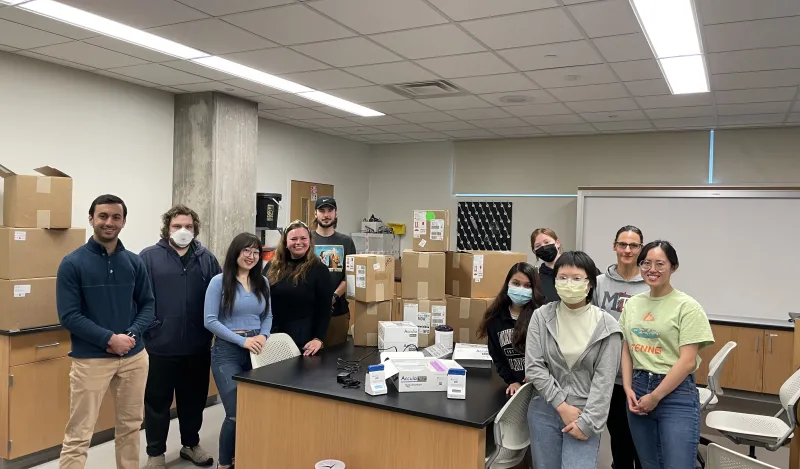 Just last month, NHCC's Medical Laboratory Technology (MLT) program received an instrument donation from Allina Health. Through this generous donation, NHCC obtained 12 Accula instruments (small, benchtop instruments that perform rapid PCR testing).
The instrument itself is about the size of your palm and uses a cassette to perform the testing. The cassette contains all the reagents and compounds for testing. It provides viral testing results for flu, or COVID-19 in about 30 minutes.
In addition to contributing 12 instruments, Allina also donated 36 reagent packs that will accompany the instruments. The photo above is a close up one of the instrument, and some reagents.
Over the years, Allina Health has remained a strong supporter of NHCC's Medical Laboratory Technology program (they have also shown support for our new Phlebotomy Technician certificate as well). Above is a photo of NHCC professors, Ashley Martin and Andrew LeMay smiling with the stack of donations.
In other good news, there were 11 graduates from our MLT program who received their degree's this May. Ten of the eleven students completed their clinical rotations at Allina Health and so far eight graduates have accepted positions within Allina Health! (Pictured in the blog header photo, MLT graduating students with the new equipment).
Find general information about the Accula system within the images below.
We look forward to continuing our partnership with Allina Health!