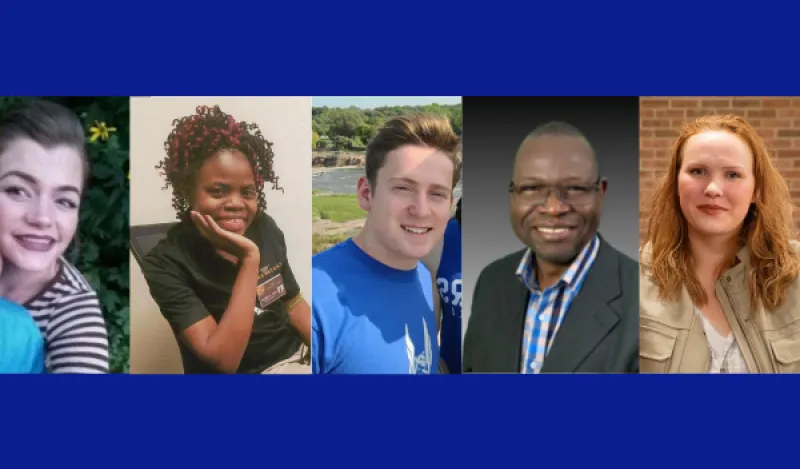 Maybe you know that scholarships are helpful. Maybe you know that NHCC offers scholarships to students, but you have no idea how to get started. We're here to help you!
So, who can apply for NHCC scholarships, anyway? Students can apply for our scholarships if they are: enrolled at NHCC, are taking a minimum of 6 credits and have a cumulative GPA of 2.0. Scholarships can differ and some require higher GPAs, credit thresholds, need full time enrollment, or have additional eligibility criteria (like recommendation letters, or an additional essay). To see an eligibility requirements outline for each individual scholarship, visit https://www.nhcc.edu/admissions-aid/paying-college/scholarships.  Scholarship opportunities happen yearly in the middle of February thru the middle of May and award in the summer for the coming Fall and spring semesters.
What is a scholarship, and what kinds do we offer? A scholarship is a grant in aid to a student. NHCC offers specialized scholarships, scholarships by major and general scholarships as well.
When do scholarships open at NHCC? Scholarships open at NHCC tomorrow! February 11, 2022. The deadline to apply is May 13, 2022, at 11:59 pm. Students will be notified of their award by July 2022.
Where do I go to apply for a scholarship? When NHCC scholarships officially open on February 11, 2022, students can apply at https://www.nhcc.edu/admissions-aid/paying-college/scholarships
Why should I apply for an NHCC scholarship? Receiving an NHCC scholarship can greatly assist you in achieving your educational goals and can help you to keep your studies on track. With few exceptions, all scholarships are awarded for the academic year, and split equally for confirmed enrollment in fall and spring semesters. Most scholarship award amounts range between $250 to $5,000.
Here are a few quotes from NHCC students who became scholarship recipients:
Eli Smith is a Workforce Development Scholar, who studies Exercise Science at NHCC. For Eli, getting the Workforce Development Scholarship to study Exercise Science was awesome. "I was really excited about getting the scholarship, because it really helped me out paying for college."
Beatrice Ogaa is an NHCC student studying to get into the Health Science Broad Field AS program. Last year, she also received the Workforce Development Scholarship. She was very grateful to be notified about this scholarship through her TRIO advisor. Receiving the Workforce Development Scholarship allowed Beatrice to drop one of the two jobs she was working while going to school full-time. "I was so happy when I found out I got the scholarship. It took a lot of pressure off of my shoulders."
Hannah Dornbusch is a Computer Science student at NHCC. When researching Computer Science degree programs, Hannah stumbled upon the Workforce Development Scholarship. "Returning to school was an extremely difficult hurdle for me to jump over. Being awarded with this scholarship gave me the determination, inspiration and hope to take that hurdle." For Hannah, finding out that she received the scholarship made her feel super excited and helped her to fall in love with schooling all over again. "I felt blessed and seen. I felt supported and encouraged. I felt like my path was being created right before my eyes."
Charlie Oribamise is a 62-year-old, non-traditional student and Racial & Social Justice Leadership Scholarship recipient, who studies criminal justice at NHCC. After arriving in the U.S. at age 22, Charlie quickly learned about the racial divide in America. This sparked his interest in racial justice, and eventually, when his kids graduated college, he decided to enroll himself. Charlie's passion for justice makes him a perfect scholarship recipient. "I heard about the scholarship and became curious about it. I said to myself, 'I'll give it a shot.' I took the time to apply for it, and it paid off."
Phaedra Goff is a psychology student at NHCC who recently received the Racial & Social Justice Leadership Scholarship. She describes the moment she found out she got the scholarship, "I opened the email, and I got so giddy, I had to read it a couple times. It said, you've won this much for the racial and social justice scholarship, and I remember the essay I had written for that one and I was actually really impressed that I won something based off my writing. I was proud of myself for what I wrote about, and also really impressed with myself for taking the time and putting in the effort to do it. I got to see the outcome and it was really rewarding for sure."