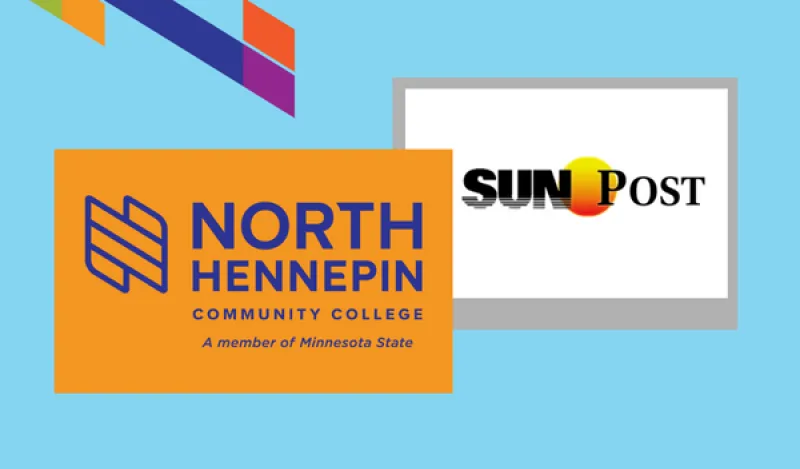 During the spring 2022 semester, North Hennepin Community College implemented Guided Pathways to deliver on the college's continued efforts to increase student success inside and outside of the classroom.
Guided Pathways is an education model that streamlines choices to ultimately help students move through college efficiently, starting with choosing a career path, clearly identifying the path to get there, and providing holistic supports through to completion.
NHCC's Guided Pathways align educational fields of study with specific careers and industries, including biological and health sciences; business and information systems; creative arts and design/global and cultural studies; English, creative writing and communication; nursing and health professions; physical sciences, engineering, mathematics, and technology; and social sciences, criminal justice and human development.
On Nov. 1, the college hosted Pathways to Your Future Day to engage with students about Guided Pathways.
More than 450 students participated in 70-plus workshops and information sessions to help them identify a potential major and career pathway, learn more about the requirements and recommendations to complete their degree programs, prepare for life after NHCC, and de-mystify the university transfer process.
After attending a business session, student Cody Strehler said, "I'm looking to go into accounting, and this session gave me a lot of insight from people in the field, just hearing their stories. I learned that everyone fails, and that bouncing back is really what matters. These sessions were really insightful in being able to look into different options aside from what you're doing currently."
A big thank you to our planning committee leaders, Katie Elsbernd, Sarah Doman-Flygare, and Deane Newborg, and many subcommittee members, along with staff, faculty and administrators who volunteered to make this special event possible!
On Nov. 3, the college piloted Fast Start Enrollment for new students to complete all their enrollment steps in one day, from applying to the college for free all the way through course registration.
"We recognize people have busy lives juggling family and work commitments and want to remove any barriers from pursuing a college degree," said Sean Olson, NHCC Director of Admissions and Outreach. "This is a collaborative effort across many departments, including admissions, academic advising, testing, financial aid, records & registration, marketing & communications, and technology services, where students can get personalized attention and guidance every step of the way."
Fast Start sessions are scheduled from 10 a.m. to 4 p.m. Thursdays through Dec. 22, and are open for students to complete as many steps as they can with their available time.
Learn more at nhcc.edu/faststart.
Spring registration is open now, featuring 250 courses delivered on campus, online, and hybrid, as well as through Weekend College. Spring semester starts January 9, 2023.
On Nov. 9, in recognition of Veterans Day, NHCC hosted a Veterans Resource Fair. Thank you to Chris Tran, NHCC Military & Veterans Services Coordinator, and to the VA Health Care System, Minnesota Department of Veterans Affairs, Hennepin County Veterans Services, and others for connecting our community with benefits, career and employment, health care services, and more.
The NHCC Department of Theatre invites the public to its performances of The Theory of Relativity, a musical by Neil Bartram and Brian Hill, featuring an ensemble of NHCC students November 16-19.
Directed by Dr. Irma Mayorga, the performance will be the Theatre Department's first production of the 2022-2023 season. Suggested admission is $10. No one will be turned away for lack of funds.
Ticket reservations are recommended at nhcc.edu/theory-relativity, and walk-ups on the day of performances are also welcome.
On Nov. 22, NHCC will host its annual Give to the Max and Food Cupboard Drive. We invite you to help us surpass last year's collection of 3,359.6 pounds of donated items. Non-perishable and monetary donations are welcome.
For more information, visit nhcc.edu/foodcupboard. Thank you for your generosity!
Rolando García is president of North Hennepin Community College.
Copyright © 2021 at Sun Newspapers/ APG Media of East Central Minnesota. North Hennepin Community College received prior written consent from Sun Newspapers/ APG Media of East Central Minnesota in order to digitally disseminate this content.