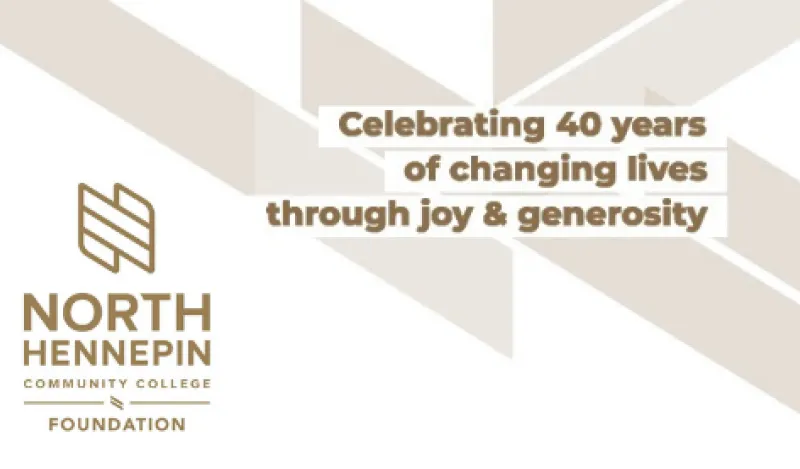 NHCC Foundation Happenings
BOLD Leadership Summit Recap                                                                                                                        
It was an inspirational morning celebrating healthcare heroes with three NHCC healthcare alums speaking on leadership and the presentation of the 2022 Distinguished Alumni Award to Jeanette Rupert. Learn more about Jeanette on our blog, and watch the recorded event, here on the NHCC Foundation YouTube Channel, https://bit.ly/3IBZBht.
Nordby Loss and Grief Lectureship Series presents: In Memory of Those We've Lost                    
March 22, 2022 at 7 pm. Funded by the Nordby Lectureship Endowment, this virtual event will be an evening of remembrance with keynote speaker Ben Musburger, LMFT, Grief Therapist. Learn more at https://bit.ly/ThoseWeLost. It is free and open to the public. The first 100 who register and attend will receive a care package in the mail (U.S. addresses only)
President's Cup Golf Classic                                                                                                                          
June 13, 2022 at Edinburgh USA Golf Course. Preparations for the annual golf classic are underway and that includes looking for volunteers to help before and on the day. Contact Brittany Kiser at x0815 to learn about volunteer opportunities. Golf sponsorships and registrations have started as well. Visit nhcc.edu/golfclassic to learn more. 
2022-2023 NHCC Foundation Scholarships                                                                                                    
Did you know that 44 of the scholarships awarded to students through the NHCC Foundation are named after or established by former and current NHCC employees?  Thanks to generous donors (including many of you) the NHCC Foundation will be awarding over $100,000 in 2022-2023 scholarships. Please encourage students to fill out one online application form to be considered for multiple scholarships. Share this link with them: nhcc.edu/scholarships. 
NHCC Foundation's 40th Anniversary                                                                                                                
To celebrate 40 years of changing lives through joy & generosity, the NHCC Foundation launched a special $40,000 Creating Opportunities campaign. Donations to the Creating Opportunities Fund will help the NHCC Foundation continue in its work of empowering donors to change lives through higher education. Several former Foundation board members are matching the first $16,000 given to this campaign. There is still $9,000 eligible to be matched!  Your $20 donation becomes $40; $50 becomes $100; $100 becomes $200. You can participate and get your donation matched by donating at nhcc.edu/donate or contacting the Foundation team at foundation@nhcc.edu x0815. 
Heritage Garden                                                                                                                                      
Students, employees and visitors will soon be able to enjoy time in the Heritage Garden. You can be part of the Heritage Garden with a donation of an engraved paver or bench. Learn more at nhcc.edu/heritagegarden.
UnitedHealth Group Donation                                                                                                                      
NHCC Biological and Health Sciences received a surprise gift when a former NHCC associate dean reached out and asked if NHCC would like a donation of various medical supplies from UnitedHealth Group. When we learned we had to go get the items, Chemistry faculty, Peng Zheo jumped into action and filled his truck with various supplies. Thanks to UnitedHealth Group, Peng, and other faculty members for making this happen for our students! The value of the donated items is estimated at $38,924. (NHCC faculty are pictured below receiving the medical supplies donation).