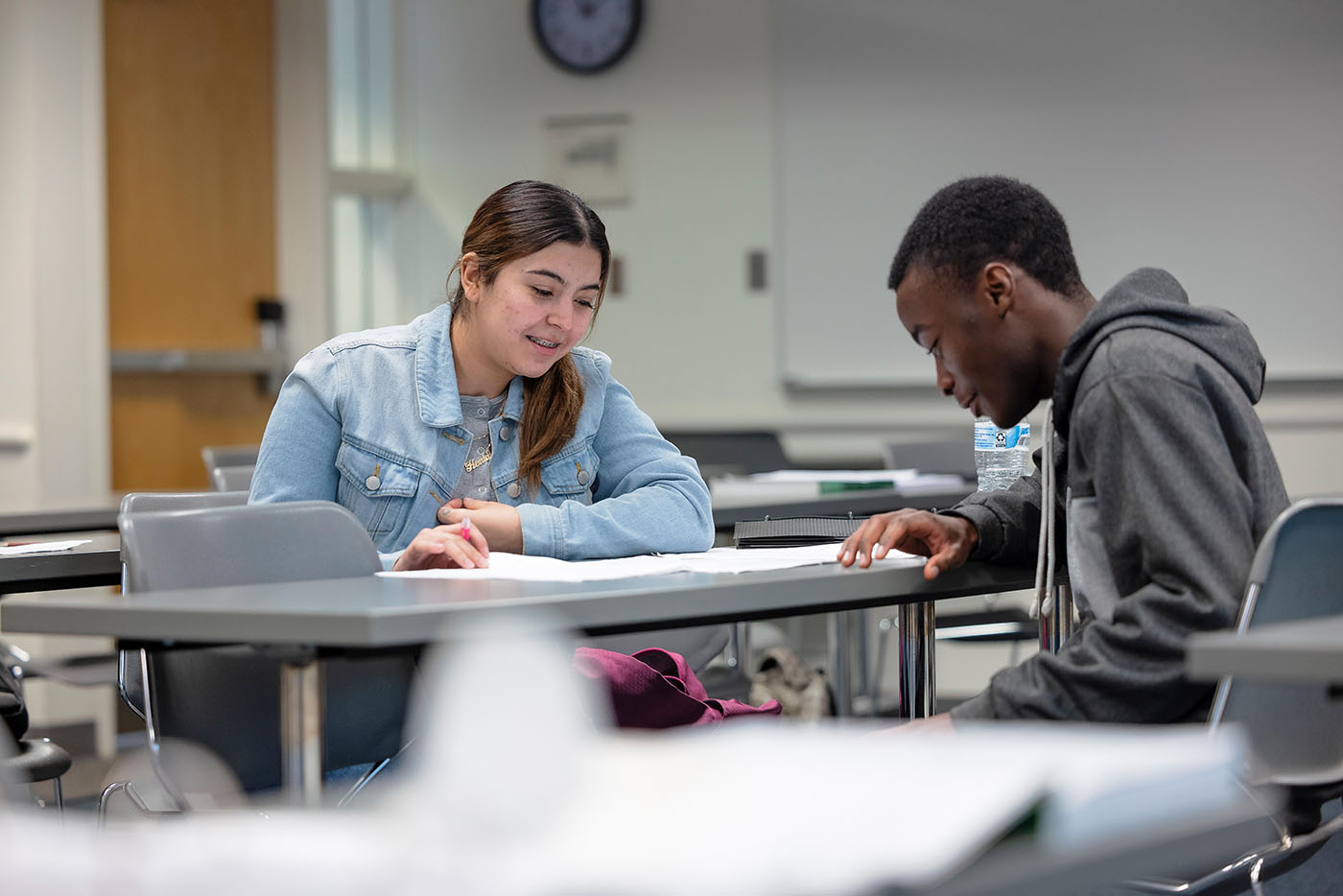 A question frequently asked by prospective NHCC students and current NHCC students is, "What's the difference between MnTC credits and a liberal arts degree?" We thought we would take the time to answer this question for you, below!
What's included in the Minnesota Transfer Curriculum (MnTC)? The Minnesota Transfer Curriculum (MnTC) includes 40 credits of general education courses that transfer to any university in the Minnesota State system. These 40 MnTC credits make up the core of an associate degree, which is 60 credits. Students enrolled in MnTC can explore their interests through a variety of coursework and quickly complete their general education credits, before transferring to a bachelor's program at a university.
What's included in the Liberal Arts Associate of Arts degree? Our AA degree gives you a strong foundation of knowledge and skills, from a range of subjects, that will serve you in any academic, or career field. The program is a great option for saving money on your general education courses before transferring to a bachelor's program at a university. By completing the Liberal Arts AA degree, you'll be prepared to transfer to a four-year institution.
In 60 seconds, Academic Advisor, Ben Mullen explains the differences between these options.
Advantages of MnTC: It is the faster option. MnTC is a fantastic way to complete general education requirements quickly, before moving on to a 4-year destination as soon as possible. Delivery methods for this option are: In-person and Hybrid.
Advantages of the Liberal Arts AA degree: For students who might want to take their time and explore more while they finish the degree requirements for their bachelor's degree. The full degree gives more credits that can complete a bachelor's degree at a cheaper cost. The full associate of arts liberal arts degree adds the opportunity to complete the same MnTC credits, but it adds in the full associate degree component, and the remaining 20 credits can be used to knock out degree requirement equivalents for a students' bachelor's degree. Delivery methods for this option are: In-person, Online and Hybrid.
An added note, some colleges allow up to 90 transfer credits in a bachelor's degree, so a student can really do even more than 60 at our lower cost. Both options are good and valuable. Most often, what it comes down to is the student balancing their wish to get to their four-year school sooner, (which some students want more) and getting more credits cheaper, (which others want more) and for some students it is a pretty close call. No matter what direction a student goes in, it is a smart idea for them to work with an advisor when they're looking at courses and thinking about bachelor's degrees. An advisor can make sure that the courses you have chosen will work in the bachelor's degree program of their choosing.
At 60 credits, a Liberal Arts Associate of Arts degree from NHCC, has a total cost of $12,204.60. After getting this AA degree, a student is already halfway done with their 120 credit bachelor's degree.
Here is an example:
"Kelly is currently a student at NHCC. She has always dreamed of going to the University of Minnesota. Kelly plans to transfer to the U of M, after getting an AA degree. It is beneficial for her to finish the full AA degree before transferring to the U. This decision will save Kelly $32,280.00 on her first 60 credits!"
Find more information on college costs at this page! 
We hope this blog post was useful in helping you decide which academic path is right for you! Don't hesitate to reach out to an NHCC Academic Advisor with any questions!