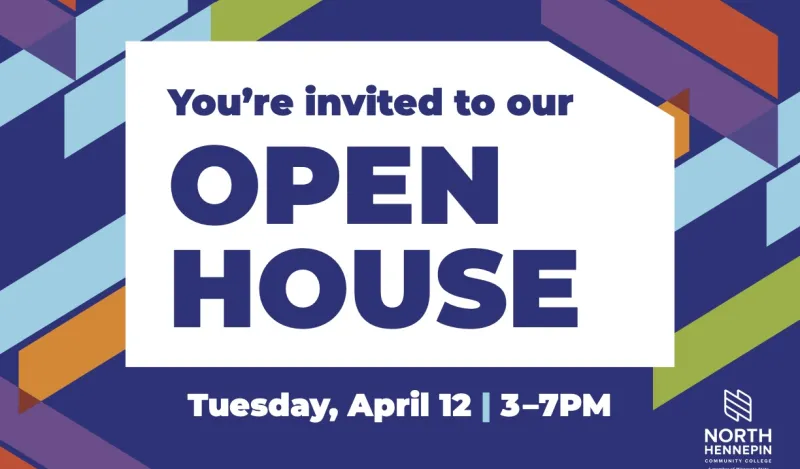 Want info on the current open house? Visit Open House. 
In p​reparation of NHCC's upcoming Open House on April 12th, we caught up with Madi Chuba, our Admissions Communication & Events Coordinator, to go over what students need to know about Open House! ​​​​​​
Open House is a great way for prospective or new students to come experience campus, talk with faculty and staff, and learn about our awesome student resources.
What can you expect if you go to NHCC's Open House?
You can expect smiling faces and helpful staff and faculty to answer all your questions. Student resource offices and faculty from different programs will be set up at tables in our Grand Hall for you to walk around, learn and ask questions. We will have admissions information sessions, info sessions in Spanish and for PSEO students. Prospective students can apply at the event and we will waive their $20 application fee. Anyone who attends can be entered into win a $500 scholarship from our NHCC Foundation office.
What if I'm busy that night?
No worries, you can attend one of our Admissions Information Sessions on Tuesdays where students can get general information about our programs and application process and then a tour of campus, or schedule a virtual appointment with an Admissions Representative to meet 1:1 and we can help with any questions you may have. We will also waive your $20 application fee for a scheduled appointment.
Is an Open House the same as a Fast Track event?
No- Open House is for prospective and new students to learn about NHCC. Our Fast Track events are for already admitted students who need to complete their enrollment steps!