NHCC alumni are a proud tradition of learners who value community, relationships, and making a difference in the world. NHCC alums are fiercely loyal to the institution, its culture, value systems, and the faculty and staff of the campus who they see as mentors, friends, and ultimately helping to define their personal, academic, and career journey.  
NHCC Alumni | 111,688 Worldwide 
If you have taken even a class at NHCC you are an alum! 
Get Involved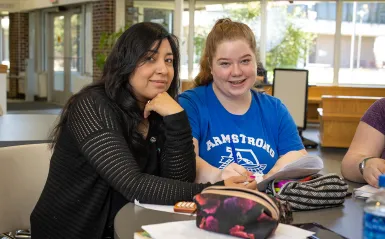 Alumni Mentoring Program
Want to give your time and talents to a student or fellow alum? Join our mentoring program and help someone navigate their professional, academic, or personal journey.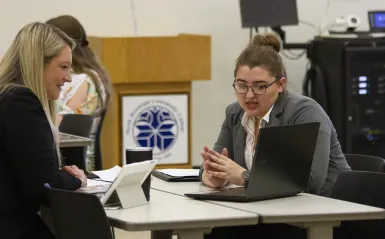 Alumni Speakers Bureau
Come and guest lecture in a class about your career, leadership, or to give personal testimonials. All that is required is a biography of your expertise, presentation proposal, or topic areas.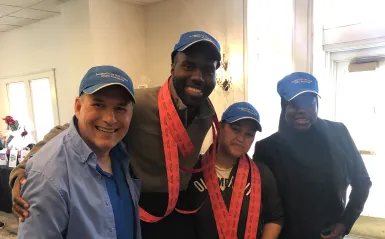 Alumni Events
Paralegal Alums are currently planning an alumni reunion event. The campus has hosted several alumni pop events, a wonderful networking opportunity that focuses on telling your story but also provides leadership tips and pointers. We are also exploring hosting alumni-based campus events such as holiday concerts, jazz ensembles, and theater productions. Let us know what you would like to see.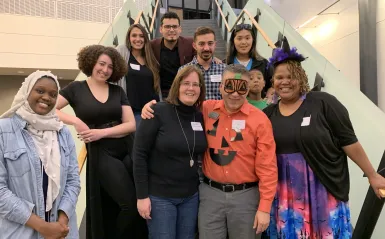 Friends of NHCC Volunteering
The college is always seeking volunteers to help with tutoring, events, student activities and more!
Upcoming Volunteering Opportunities 
NHCC Foundation - ongoing
Do you like event planning? How about social media? Maybe you are a writer? The Foundation is always looking for volunteer talent! 
Please contact the alumni office at alumni@nhcc.edu or 763-424-0815.
​Tutoring  and the Writing Center (Chemistry, Math, Nursing) -Flexible
The NHCC Tutoring and Writing Center departments need has never been greater! Recently an emergency call out to alums happened and nine alums responded (thank you!)  Still need more tutors for Spring 2023. Start/end times flexible. We are looking to continue building a diverse and impactful tutoring program for our current students. Tutoring at NHCC comes with benefits that include flexible hours, hands on training, and the opportunity to aid in the success of future generations. Contact Rachel Fraser or Cheyenne Vaughn (Writing Center) for more information Rachel.Fraser@nhcc.edu  or  Cheyenne.vaughn@nhcc.edu
Alumni Resources 
Contact Us
Alumni Office
Director of Alumni Relations & Development
Educational Services (ES) 10