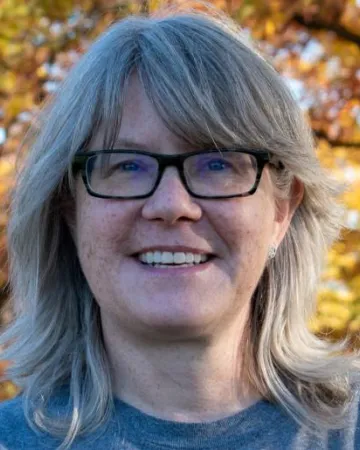 CLA 192
Office Hours:
ZOOM OFFICE HOURS FOR COURSES
Tuesday 10:00 AM - 12:00 noon
Thursday 10:00 AM - 12:00 noon
Or by arrangement over email
PSYCHOLOGY CLUB ADVISOR
Tuesdays 2:30 - 3:30 PM
IRB (INSTITUTIONAL REVIEW BOARD) MEMBER
If you have questions about collecting data on our campus, please contact me by email.
Education
AA, NORTH HENNEPIN COMMUNITY COLLEGE
BA, St. Cloud State University
MS, Emporia State University
PHD, University of Missouri-Kansas
EDUCATION
I grew up in the Twin Cities and graduated from NHCC in 1991. I was the first in my immediate family to finish college, and the first in my extended family to earn a PhD. It takes an average of 12 years of college to earn a PhD in psychology, including 2 major research projects (thesis and dissertation). Once you earn a PhD, you have a doctorate degree and can be called a doctor; however, you are still not a psychologist. In Minnesota, to legally refer to yourself as a psychologist, you need to complete 1 year of supervised work, take a very difficult exam (similar to that taken by lawyers) and an ethics exam, and pay a fee. At that point, you would be licensed in the state of Minnesota and be able to bill insurance companies and Medicare. I am a Licensed Psychologist (LP) in Minnesota. 
PROFESSIONAL EXPERIENCES
I have worked in many different mental health settings during my graduate work including: a halfway house for mentally ill adults, a state hospital, an inpatient mental health unit of a hospital, a VA Medical Center nursing home unit, VAMC inpatient hospital, VAMC palliative care unit, a community mental health center, an epilepsy clinic and a dual diagnosis treatment center, among many others. Currently, I volunteer at the Walk-In Counseling Center (25th and Chicago Av S, Minneapolis, and in Zoom) providing psychotherapy to clients of every different race, SES, and issue. WICC is the only completely free and confidential counseling center in the upper Midwest. If you know someone who needs counseling but cannot afford it, refer them to the following website: http://www.walkin.org/
I have been teaching since I started my master's program in 1994. I have taught at the community college (since 1999 at NHCC), state university and graduate levels. In 2007, I was honored with an "Excellence in Teaching Award" by my colleagues, the administrators and the students of North Hennepin Community College.  
HOW CAN I HELP YOU AS A PSYCHOLOGIST?
I am prohibited as a psychologist from having dual-relationships, which means I cannot act as your instructor and at the same time be your friend, therapist, etc.). Therefore, I cannot see you for therapy. However, I can provide referrals and resources to get you the help you are seeking. I can also provide psycho-educational advice about the issue. I cannot accept students as Facebook "friends" until you have graduated or transferred to another college, so please do not send a request until then.
ACADEMIC ACTIVITIES

Advising...
I was the advisor for the LGBT student organization for 12 years; but have stepped back from that position. 
I am now advising the student organization, Psychology Club. We meet every week Fall and Spring semesters at 2:30 PM in person and Zoom. If you want to get to know me, the best way to do so, is by joining the Psychology Club. It is a place to find acceptance and support from other students, make friends, find out about being a psychology major or careers in mental health and psychology.
Student Research...
I supervise extra-curricular student research experiences through the Psychology Lab. My lab recently focuses on feelings of being a burden, friendship needs during a pandemic, and race/racism on campus. If you have an idea for a psychological study and want to discuss the possibilities of running the study on campus feel free to reach out to me. Students have started their own research with faculty support and are even presenting at a professional conference this year. If you are majoring in psychology, there is nothing more important to our future than getting involved in research right away. 
Institutional Review Board Member...
I currently serve on the NHCC IRB, and have done so since 2007. This requires me to read proposals for research projects on out campus, to determine if they meet the ethical guidelines for research and protection of human subjects.