Welcome Prospective Employee!
North Hennepin Community College is a thriving campus located in the urban community of Brooklyn Park, MN.  The college, just minutes north of Minneapolis, is surrounded by arts, theater, shopping and a diverse selection of restaurants. 
As a college we are focused on creating opportunities for our students to reach their academic goals, succeed in their chosen professions, and to make a difference in the world.  To accomplish this mission NHCC strives to hire employees that are committed to diversity, inclusiveness, trust and integrity.
NHCC is dedicated to supporting an environment that is welcoming and respectful. Our campus community demonstrates a strong commitment to the value of diversity among our students and staff, as well as sensitivity to and understanding of the diverse academic, socioeconomic, cultural, accessibility needs, and ethnic backgrounds of our students. 
What it's like to work at NHCC!  
NHCC is proud to report that:
The NHCC student-body is one of the most diverse in the Minnesota State College and University system.
NHCC faculty and staff reflect our commitment to diversity
NHCC employees have access to annual faculty and staff Professional Development Funds. 
NHCC seeks to promote employees to new positions within the college.
The college has an active Diversity Council that organizes sponsors and promotes events that actively foster an inclusive environment where people respect and celebrate differences, life experiences and cultural backgrounds.
The college's American Indian Education Initiative has successfully increased the enrollment of Native American students through community outreach and has heightened the awareness of Native American issues and topics.
The college sits in a flourishing multiracial community that is dedicated to civic engagement and to embracing unity.
The college supports the diversity of the community by hosting, co-hosting, or sponsoring a wide range of community events such as, the Osseo School District's Annual Pow Wow, the annual Hmong Resource Fair, and Liberian Independence Week events. 
NHCC employs approximately 425 people, adding more than $20 million to the local economy each year.  
Employment Information
The Human Resources staff is committed to supporting the mission of North Hennepin Community College by demonstrating core values of integrity, innovation and excellence. We are devoted to maintaining a welcoming, respectful and supportive work environment and are continuously improving the Human Resources function in order to meet the professional needs of our employees. Please check the following links regularly for:
ANNUAL SECURITY REPORT AVAILABILITY
North Hennepin Community College is committed to assisting all members of our community in maintaining their own safety and security. The annual security report is available at public safety. If you would like to receive a paper copy, call 763-424-0807 Or visit Learning Resources Center, room 101.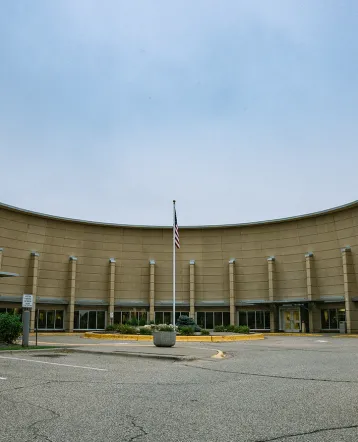 Human Resources