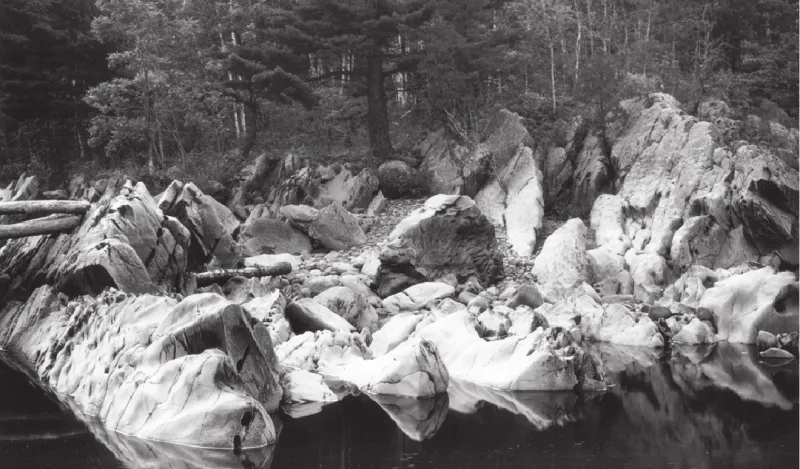 Voyages of the Eye: Will Agar | A 50 Year Retrospective Exhibit
August 16th-October 6th 2023
Joseph Gazzuolo Art Gallery in the Fine Arts Center (see map below)
Joseph Gazzuolo Gallery Hours:
Monday-Friday
9:00am-8:00pm
Saturday 
9:00am-5:00pm

The gallery is also open before, during and after Department of Theater play performances and Department of Music concerts. Note, the gallery is closed on all days when the broader NHCC campus is closed. Please plan your visit with the NHCC calendar.  
"Voyages of the Eye" is a selection of photographs from over 50 years by Will Agar.
After learning both photographic craft and art from his artist/photographer father, Frank Agar, Will worked on the Osseo High School newspaper and later received his MFA in Photography from the University of Minnesota.
Although Will recognized the unique ability of the camera for its precise objectivity, his real love for the camera and the process of darkroom creation was in the strength of photography's personal subjectivity. Thus, "Voyages of the Eye" reflects his personal life, experiences, people and places created roughly over the same period he taught at North Hennepin Community College.
It was Nature that drove his first image-making for self-expression while living in Maple Grove on Fish Lake during the 1960s. This was a time when the empty, undeveloped bounty of nature still existed with deer, ponds, reeds, frogs, fog, sweet air, and lots of mosquitoes. Those photographers whose work revered nature such as Ansel Adams, Edward Weston, Minor White and Paul Caponigro, were among his early mentors. To this day, nature remains a foundation throughout his life's visual journey.
"Voyages of the Eye" also includes selections from Minneapolis and St Paul cityscapes, travels to Spain and Romania, selections from "Rural Images, Symbols and Archetypes", portraits of those he met along the way and, closer to home, his own backyard.
Agar always told his students that "you don't need to travel far to take good pictures", adding with a smile, "but it could be more fun!".  
Some of the images in "Voyages of the Eye" are included in the collection of the Minneapolis Institute of Arts and the George Eastman House. He has exhibited throughout the United States, Spain and Romania.
This exhibit will run from August 16-October 6. Come see these delightful photos for yourself!