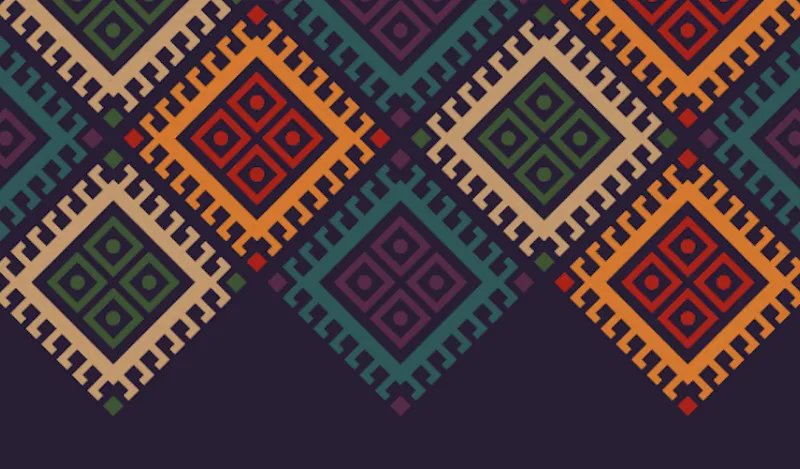 November is National American Indian Heritage Month! Join us November 14th for an in-person keynote by Dr. Bazemore-James, Seneca Nation of Western New York. Additionally there are several in person and online opportunities listed below. Keynote details are below and attached. Hope to see you there!
LEARN
What is Native American Heritage Month: "National Native American Heritage Month is celebrated each year in November. It is a time to celebrate the traditions, languages and stories of Native American, Alaska Native, Native Hawaiian, and affiliated Island communities and ensure their rich histories and contributions continue to thrive with each passing generation.
For almost one hundred years, Americans, both Indian and non-Indian, have urged that there be a permanently designated place on the calendar to honor the contributions, achievements, sacrifices, and cultural and historical legacy of the original inhabitants of what is now the United States and their descendants: the American Indian and Alaska Native people.
The quest for a national honoring of Native Americans began in the early 20th Century as a private effort. As far back as the late 1970s, Congress has enacted legislation, and subsequent presidents have issued annual proclamations designating a day, a week, or a month to celebrate and commemorate the Nation's American Indian and Alaska Native heritage"
(read more from the U.S. Department of Interior Indian Affairs)
On CAMPUS Keynote Tuesday, November 14th, at 11am, in CBT 195
Dr. Corie Bazemore-James is the founder of the ACPA Indigenous Student Affairs Network, the first national/international professional network of Indigenous Student Affairs educators.
Dr. Bazemore-James has led the development of the first Council for the Advancement of Standards in Higher Education(CAS) Standards for the Indigenous Student Affairs functional area. She is also the Assistant Vice Provost of the Graduate School Diversity Office and Affiliate Faculty in the Higher Education program at the University of Minnesota-Twin Cities.
Join us for her keynote: Are We Colonizers? Decolonization, Indigenization, and Allyship in Higher Education" Tuesday, November 14th, 11am -12pm at NHCC in CBT Room 195. 
This in-person program is free and open to all (students, employees and members of the public)!
Non-NHCC SPONSORED MN EVENTS "Around Town"
Thursday, November 2nd, 6pm: Celebrate the work of Alanis Obomsawin (Abenaki) at a community reception followed by a special onstage conversation with Danis Goulet (Cree-Métis). The hosted celebration is free to attend, happening at the Walker Art Center, and is open to all! Find more details at this link.
On Display-January 11th: In Our Hands: Native Photography, 1890 to Now is currently showing at the Minneapolis Institute of Art. Take a tour of this exhibit at the MIA, or online with a free virtual tour. Ticket pricing and exhibit information can be found at this link.
Thursday, November 9th, at 6pm: Get Creative with an Indigenous Foods Series and make your own elderberry syrup at the Seward Community Co-Op. Register, or learn more at this link.
RESOURCES ONLINE
National Museum of the American Indian Calendar of Events. 
The Sentinal Podcast A conversation about tribal lands and more.
Historical Images and Achievements from the Library of Congress.
Embrace Duality: Modern Indigenous Culture with The Halluci Nation, Martha Redbone & more!
Keynote Nov 30, Restore Kinship & Resiliency with Indigenous Seed Sovereignty Register here. 
Additional Upcoming NHCC DEI Opportunities:
Tuesday, November 7th: HeARTfully Me: Healing Art and Identity with Dr. Raja Bhattar
From 11am-12pm (Virtual Engagement on Zoom)
Join Zoom Meeting here.
Meeting ID: 997 0832 3696.
Passcode: 844303.
Friday, November 8: Celebrate National First Generation College Student Day at DEI Dept Social
From 11am-1pm, in NHCC's Campus Center, Room 244 (the Multicultural Room)
Free snacks and fun activities with your community!
November 14: Dr. Cori Bazemore-James American Indian Heritage Month Keynote (see above)
From 11am-12pm, at NHCC, in the Grand Hall (CBT Room 195)
Thursday, November 16th: DEI Hosts their Monthly Social Hour
From 12pm-1pm, in the Campus Center, outside the Gerry Huerth Center (CC Room 103)
Join us for free snacks and conversation!
DEI Opportunities Coming Up in 2024:
January 11: "MLK's Vision in 2024: A Bio-Psycho-Socio-Cultural Interpretation" by Steven Parker
From 11am-12pm on Zoom
Register here.
Monday, February 12th: Black History Month with Keynote speaker Terrell X
From 11am-12pm, in the NHCC Grand Hall (CBT 195)
February 21: Coloring the Rainbow: LGBTQ+ Inclusion & Belonging with Dr. Raja Bhattar
From 11am-12pm, on Zoom
Join the Zoom meeting here. 
Meeting ID: 998 1181 3720
Passcode: 865829
Thursday, March 7th-Friday, March 15th: Women's History Month with Warrior Women Exhibit
Passing program
Stay tuned for Warrior Women film screening
Thank you for supporting DEI programs at NHCC! We hope to see you in attendance!