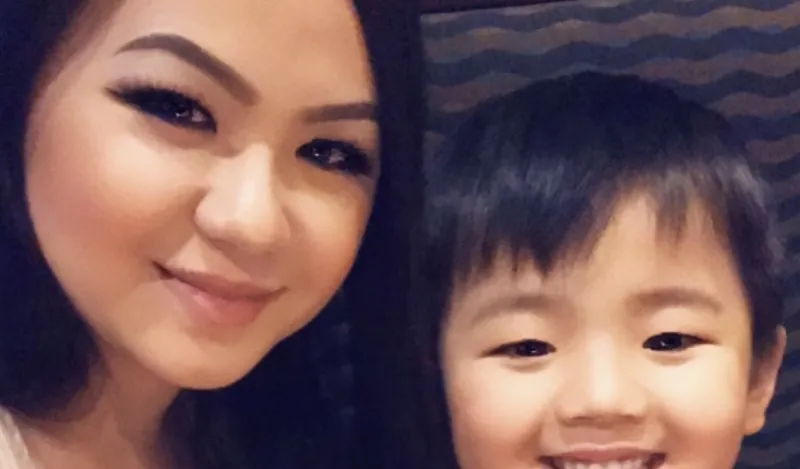 After a 7-year hiatus from school, Mee La Khang enrolled at NHCC to pursue an engineering degree at NHCC. She enjoys math, but admits her engineering program can be stressful at times. "I'm a single mother doing work and school full time, but I also find it to be so rewarding!"           She believes all women can be successful in engineering if they're committed. "Ask questions and reach out for help when needed. Remember, staff members are here to help us achieve our goals."
Get to know Mee La and dive into our Q&A below!
How did you decide to come to NHCC?
At the time, I didn't know what to do, or which school I wanted to go to. It had been 7 years since   I was in school and I had little confidence in myself academically. I feared that it was going to be too complicated, since I am a single mother and I was planning on continuing to work full-time.     I procrastinated and procrastinated each month, while telling my supervisor that I really wanted to go back to school. So one day, my supervisor sat me down and said "Mee La, we're going to do this today and I'm going to help you" and my boss helped me apply for FAFSA and apply to NHCC.         I chose NHCC because my sister and a few people I knew also go there, which made me feel a little better about it.   
Why did you choose to study science?
Science courses are required for my Engineering program. To be honest, science is not my best subject but it's not my worst. I went up to Physics l in high school and it was challenging back then. Today I really enjoy math. I have Deane Newborg for Calc ll and she's amazing.
What does it take for someone to be successful in your program?
It is a lot of hard work and late nights. It can be stressful if you don't manage your time well, but I'm doing it! I'm a single mother, working and schooling full-time. I take breaks to feed my son, eat and stretch. I'm mostly sitting at my desk from morning until late at night. Although it's tough,       I find the end of each semester to be so rewarding. I am grateful to be in TRIO with an awesome advisor, who is so helpful. I am grateful to be in Be Bold Break the Mold, for women pursuing careers in nontraditional programs. These programs push me to continue and remind me to never give up. I have also recently been invited to join the Phi Theta Kappa Honor Society this semester.   I feel grateful to have maintained a high GPA with good grades. Anyone can be successful as long as they stay committed. 
What would you like girls to know about studying science at NHCC?
Enjoy the ride and consume all of the knowledge. Ask questions and reach out for help if you need it. NHCC staff members are here to help us achieve our goals and they are more than willing to help. Lastly, stay strong. This pandemic has hit all of us. It's very stressful, but do not let it kill your dream.