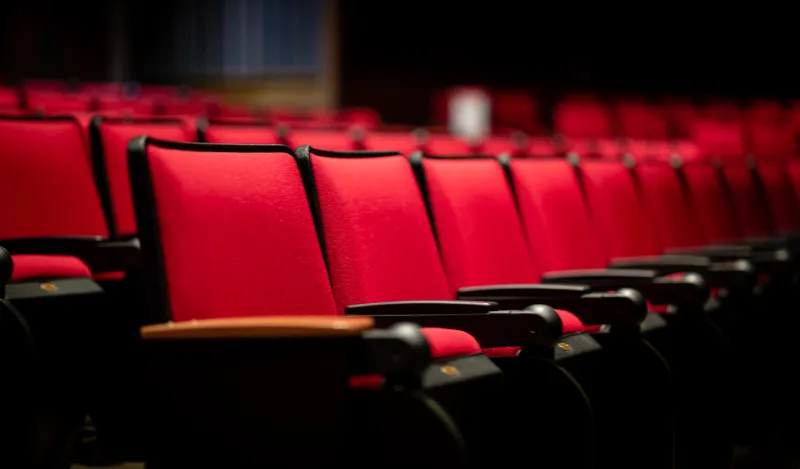 The Theory of Relativity 
NHCC Department of Theater Fall Musical 2022
Music & Lyrics by Neil Bartram + Book by Brian Hill
Actor/Singer Audition Info 
Audition Dates & Times 
Tuesday, Aug. 30, 3:00 - 5:00PM
Wednesday, Aug. 31, 3:00 - 5:00PM
Thursday, Sept. 1, 5:00 - 7:00PM
Friday, Sept. 2, 2:00 - 4:00PM
We may hold callbacks (a "callback" is a second audition moment where we need to see you again!). These will take place on Tuesday, Sept. 6 in the afternoon, Sept. 3! If you audition, please know we may need to see you on this day!
Audition Location: FAC 178
(This is the main NHCC theater in the FAC, directly across from FAC 119 & 120)
About The Theory of Relativity / Story
The Theory of Relativity is a new chamber musical (originally premiered in 2015) created by Drama Desk Award nominees Neil Bartram (composer and lyricist) and Brian Hill (book). Through a seemingly unrelated collection of songs, scenes, and monologues, The Theory of Relativity's song cycle introduces a compelling array of young adult characters experiencing the joys and heartbreaks, the liaisons and losses, the inevitability and the wonder of human connection. Each character's story sheds light on an individual struggling to understand themselves and others. Working with the theory of connectivity articulated in Albert Einstein's landmark equation E = mc2  and also principles that underpin Einstein's belief that "only a life lived for others is a life worthwhile," this fresh, contemporary musical is a joyous, poignant journey that examines the wonders and complexities of our surprisingly interconnected lives.  
This musical features many solo songs for each character.
We are seeking an ensemble of 8 actors for this production. 
The NHCC Department of Theater does not discriminate against persons auditioning on the basis of race, national or ethnic origin, age, gender, sexual orientation, marital status, religion, creed, or ability.
We strongly encourage and invite all NHCC students of all ages, abilities, and gender/racial/ethnic identities to audition. There are roles in this musical for all identities.
Rehearsal Dates
Rehearsals are super, super, SUPER FUN! But there are many, many rehearsals that actors need to attend in order to prepare a musical for performance.
There will be a schedule of BOTH individual rehearsals with our Music Director for sharpening your singing & also large group rehearsals for staging the musical.
Rehearsals will begin around:  September 12 
We will rehearse about 4 days a week, 3 hours per day/rehearsal. BUT you may not be required to attend all 4 days each week (especially during the first month of rehearsal [Sept - late October]).

From Sept. to Oct., you will also be scheduled for individual 1 hour singing rehearsals on one of these 4 days.

Our rehearsal schedule is a collaboration with cast members: we pay attention to your class schedule and work schedule to create the rehearsal schedule. We do our very best to help take care of you.

We make use of mostly late afternoons & evenings for rehearsal meeting times. We will make use of Friday & Saturday afternoons because folks tend to be free at these times. 
Please don't be put off by the rehearsal schedule: anything well made takes time! And remember: rehearsals are fun because the focus is on YOU!
Performance Dates
This show will be performed on:
November 16 & 17 @ 2:30PM
November 18 & 19 @ 7:30PM
(this is the week before Thanksgiving Break)
Four Performances Total.
What Will Happen at This Audition?
We need you to fill out a form that asks about information for you:
Your course schedule

Your work schedule (if applicable)

Your contact information

Any skills or talents you have​
You can pre-fill this form before auditions by downloading the form.
Then, please print out and bring the form with you (yes...we know it's old fashioned, but we need it as paper/hard copy!) (You don't need to download the form, we'll have forms at auditions too).
This show is a musical! We need to hear you sing, and we'll want to see you act. So, we'll ask you to sing and show us your acting skills (see below).​
The people in the room who will be observing your audition are the show's director & music director. 
What Do I Need to Do at My Audition 
This show is a musical! We need to hear you sing, and we'll want to see you act. Soooo....
Ideally, please prepare 1 - 2 minutes of a song to sing aloud to us. You can sing acappella ("acappella" is just your voice by itself, no instruments) or you can sing with a music track that plays on your phone (like karaoke), or you could bring a bluetooth speaker to play a backing track on from you phone. And, we'll have a bluetooth speaker in the room you could connect to from your phone.

We will also have a keyboard in the room that you could play if you prefer to accompany yourself on the piano.

You can also accompany yourself on any instrument that you want to bring to auditions (guitar, for example). 

If you don't prepare a song...we'll ask you to sing a familiar children's song for us that we provide.

If you would like to prepare a 1 - 2 minute spoken monologue, we'd appreciate that!

But, you don't have to prepare a monologue (we realize you are busy).

Instead, we will ask you to read aloud some dialogue because we need to see your acting skills
DO I Need to Sign up for an Appointment for my Audition?
No! You do not need to sign-up in advance. Auditions are on a "drop-in" basis. We will see people as they arrive. If you come at the start of the audition time, you'll be able to audition right away!
The auditions are on campus in the North Hennepin Community College Main Theater - this is located in the Fine Arts Center. The lobby area in front of the theater will have a table with audition forms and information on it. There are chairs and tables in this lobby...grab an audition form, grab a seat & fill in the form when you arrive. We'll be in the lobby to help you.
More Questions? No problem - send us an email & we'll help you find an answer.
This production is being directed by Dr. Mayorga (NHCC Theatre Faculty).
Director: Dr. Irma Mayorga
Email: irma.mayorga@nhcc.edu