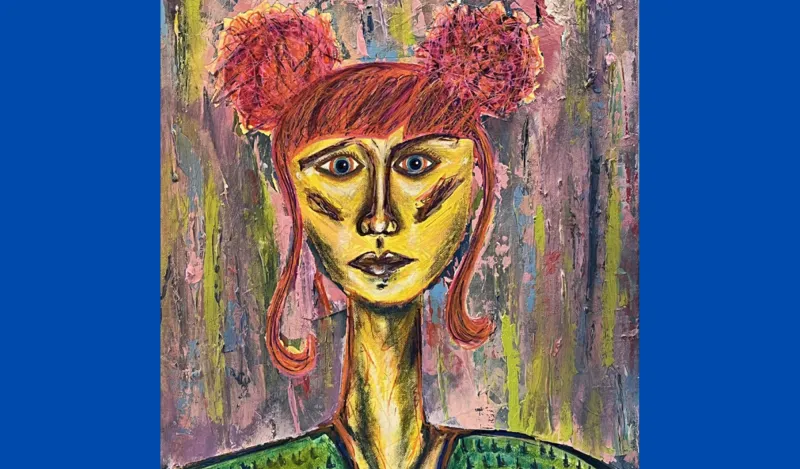 Students who are enrolled in NHCC's ART 2900 Studio Arts Capstone Practicum course have an exciting gallery collaboration coming up this spring with the Maple Grove Arts Center.
Exhibition Information: 
Name of Space and Exhibition: Maple Grove Arts Center (MGAC) Green Show
Capstone Student Artist Names: Natasha Rodgers and Kristina Hendrickson
Dates of Exhibition: Tuesday, April 11 through Friday, May 19, 2023
Location: 11666 Fountains Drive, Maple Grove, MN 55369
Phone: 763-370-3003
Website: maplegroveartscenter.org
Opening Night Reception: Thursday, April 20 from 6:30 to 9:00 pm
The North Hennepin Community College Spring 2023 Studio Arts Capstone Exhibition at Maple Grove Arts Center is an event that showcases the creativity and hard work of the college's art students. This exhibition is a culmination of their learning and dedication to the craft, and it is an excellent opportunity for the public to see what the students have achieved.
Natasha Rodgers
Mossy Incense
5" x 6" x 6.5"
December 2022
Glazed Ceramic and Artificial Moss
Kristina Hendrickson
Space buns: Self-portrait
18"x 14"
2023
Acrylic painting

The exhibition is held at the Maple Grove Arts Center, a nonprofit art organization that promotes art education, supports local artists, and provides a space for artists to display their work. The NHCC Studio Arts Capstone Exhibition features a range of art forms including painting, mixed media, paper maché sculpture, and ceramics. The exhibition is open to the public and is a chance for the NHCC art students to showcase their skills and creativity, and to gain exposure in the local art community.

The NHCC Studio Arts Capstone Exhibition is an excellent example of the importance of community support for the arts. The Maple Grove Arts Center provides a space for the exhibition, and the students work together to create a successful show.