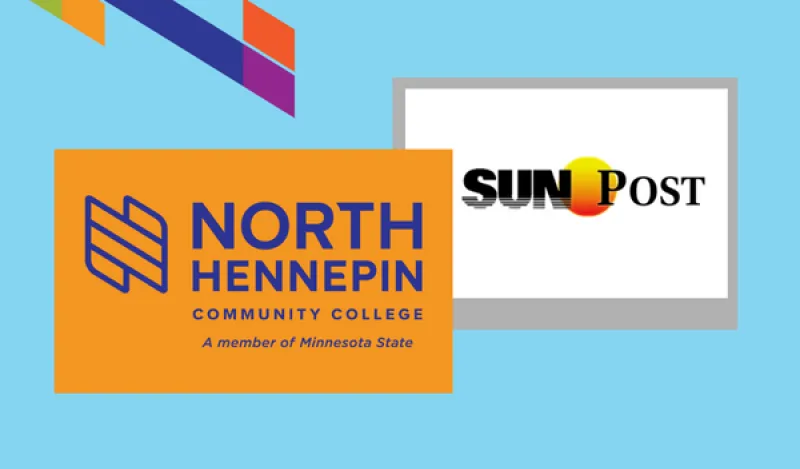 A new year, and a new semester. We officially welcomed nearly 4,000 students to the start of spring term on January 9. We're offering nearly 650 courses, of which 55% have an on-campus component, and 45% are delivered online. If we learned anything from the pandemic, it's that change is constant. A big thank you to our students, staff, and faculty for continuing to encourage and support each other while meeting and often exceeding their educational goals!
January is also the start of the 2023 legislative session, when lawmakers will begin the process of putting together the state's two-year budget for the 2024-2025 biennium.
North Hennepin Community College and the colleges and universities of Minnesota State are advocating for funding that will support a tuition freeze. Although the colleges and universities of Minnesota State provide the most affordable, equitable, and accessible higher education options in the state, tuition and the cost of attendance remain key challenges for students and significant obstacles to their success.
Each term, more low-income students attend one of the Minnesota State colleges and universities than all other higher education providers in Minnesota combined. At NHCC, we are proud to serve a diverse community of learners.
70% of our students attend part time, more than half are 18-25 years of age, 52% are students of color, 51% are first generation, one third are eligible for the federal Pell grant program, and two thirds are eligible for some form of grant aid. Last year, more than 2,500 students borrowed a federal Direct Loan. In addition, the NHCC Foundation awarded $134,000 in scholarships for the 2022-2023 academic year, made possible by our generous donors.
To help make ends meet, students are working one if not several jobs, while providing care for their families. For many students, even a small increase in tuition may mean the difference between continuing and completing an education or stopping out.
NHCC is currently administering a needs assessment to newly enrolled students asking them what additional supports they need to stay enrolled for spring semester. While the results will be forthcoming, we know in fall term there were 4,843 visits to the campus food cupboard, and 14,423 pounds of food were distributed free to students. In addition, 22 students accessed United Way 211, a free and confidential service that connects students with community resources.
Other ways we are exploring to help offset the cost of education for students is through textbook options, including used physical textbooks, ebooks, digital access codes, open educational resource textbooks, and inclusive access.
Ensuring that students continue and complete their education is essential for meeting Minnesota's workforce needs. Scholarship recipient and nursing student Katie Phenow said the financial award is supporting her dream to become a nurse. "I'm receiving notice of this scholarship at a time when I am racking up credit card debt just to buy groceries and gas for my family of eight. I hope to pay it forward someday."
I have no doubt Katie will pay it forward while serving as a nurse in our community. Let's support our students, our future workforce, by supporting our funding request to deliver a tuition freeze.
Rolando García is president of North Hennepin Community College.
Copyright © 2021 at Sun Newspapers/ APG Media of East Central Minnesota. North Hennepin Community College received prior written consent from Sun Newspapers/ APG Media of East Central Minnesota in order to digitally disseminate this content.