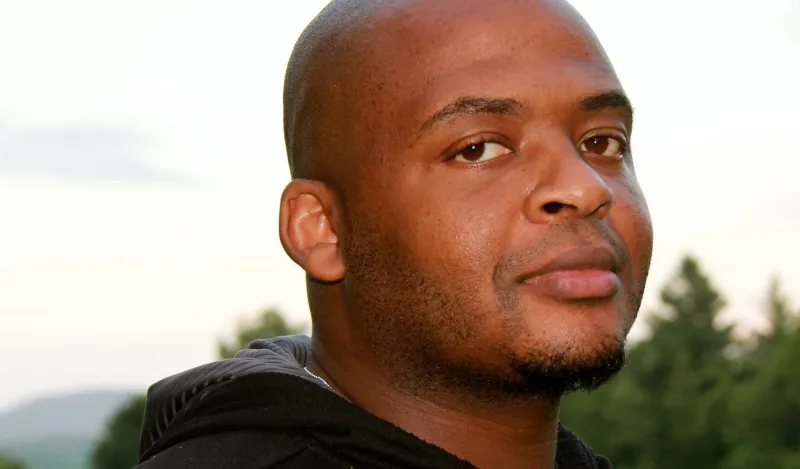 Minnesota State Write Like Us is proud to present our national author residency program for the 2021-2022 academic year featuring readings by nationally acclaimed authors and on-stage interviews conducted by local author-mentors across the five metro-area community colleges funded by the Minnesota State multi-campus collaborative grant. These events are now open for ten days of advanced ticket reservations exclusively available to students, faculty, and staff at each of the hosting institutions.
These acclaimed author events are free and are open to the public for reservations. Write Like Us programming offers socially distanced and masked events on each of our campuses with book sales and a book-signing reception to follow, or streaming via live Zoom webinar.
Meet New York Times best-selling author, Kiese Laymon at NHCC!
Thursday, April 28, 6pm at North Hennepin Community College, Fine Arts Center Theatre (FAC 178)
New York Times best-selling author, Kiese Laymon filmed a special video inviting us to register for his event https://mediaspace.minnstate.edu/media/Write+Like+Us_FINAL3/1_o58mh4ey
Special Notes: The first 70 students who register with their North Hennepin-issued email address for the Kiese Laymon on-campus event will receive a FREE copy of Laymon's book Heavy: An American Memoir and students to register for the in-person events at our collaborating campuses could qualify for free books by those authors, as well. If you would like a copy of Laymon's Heavy, please contact NHCC Director of Creative Writing, Brian Baumgart (brian.baumgart@nhcc.edu) to collect your copy. You will need your reservation confirmation and student ID.
Spring Acclaimed Author Events at Other Write Like Us Campuses:
Tracy K. Smith at 6:30pm March 29th at Century College
Tommy Orange at 1:30pm April 5th at Normandale Community College
Hanif Abdurraqib at 3:30pm April 12th at Minneapolis College
Brit Bennett at 2:00pm April 21st at Anoka-Ramsey Community College
Mentorship Program: Congratulations to the 2021-2022 cohort of North Hennepin's MinnState Write Like Us student mentee fellows who have pre-reserved VIP seating for the Kiese Laymon event: Kali Courtney and Noor Abusaif selected by author-mentor Merle Geode; Jamal Aboubadria and Esper Garcia selected by author-mentor Michael Kleber-Diggs; LaToya Tucker selected by author-mentor Rosetta Peters; Fatoumata Dore selected by author-mentor Sagirah Shahid; and Dezairay Hall Luttrell and Priscilla Mayowa selected by author-mentor Saymoukda Duangphouxay Vongsay.
Minnesota State Write Like Us centers and celebrates the work of BIPOC writers and writing students, fostering literary mentorship and leadership as it builds a platform for shared stories, voices, and lived experiences. To learn more about Write Like Us, visit: www.minnstate.edu/WriteLikeUs