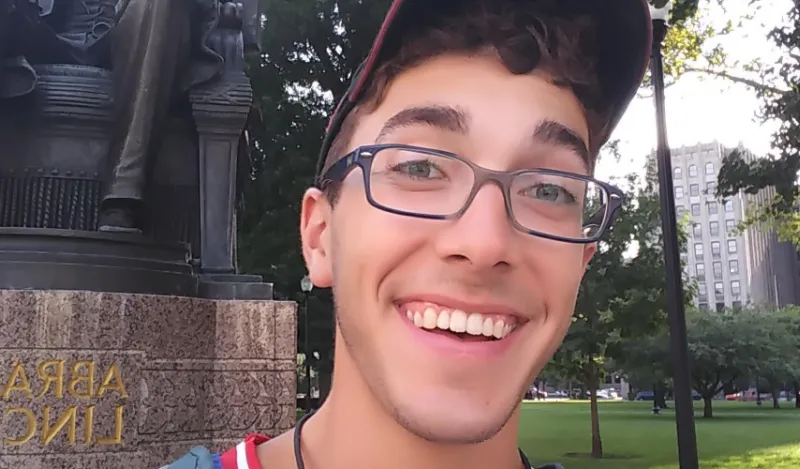 Introducing, Wyatt Smith! One of NHCC's most recent nursing grads! 
Why did you choose to study nursing?
I chose to study nursing because I knew that I could face any obstacle knowing I was making a difference in other people's lives. No career path is going to be easy. We will all hit walls along the way; but at least in nursing the difference in other's lives gives our struggles real emotional value.
What did you like about NHCC's nursing program?
North Hennepin's program felt like the most logical, cost effective step for me to make after high school. I could get an accredited degree while avoiding major student loan debts.
Do you know what you will be doing after graduation?
After working hard these last two years, I am planning to slowly transition into a part time job as a registered nurse. I will be taking my nursing board exam shortly and applying for jobs. I would like to start at a local hospital that I currently work at. I'm also signed up to take some bachelor's courses this spring. Higher levels of education are really sought after in the nursing field. NHCC provides a convenient transition into a bachelor's program. I dream of becoming a critical care nurse in a cardiac specialty. This high level of nursing is the perfect blend of science and technical skills.
What does the pinning ceremony mean to you?
The pinning ceremony was the cherry on top of a very long journey. It has been hard to juggle nursing school, my part time job, COVID stress, and personal time with my family. I feel grateful to have had a ceremony to close out this chapter of my life. I am coming away from graduation with the knowledge, skills, and attitudes needed to keep growing as a nurse.