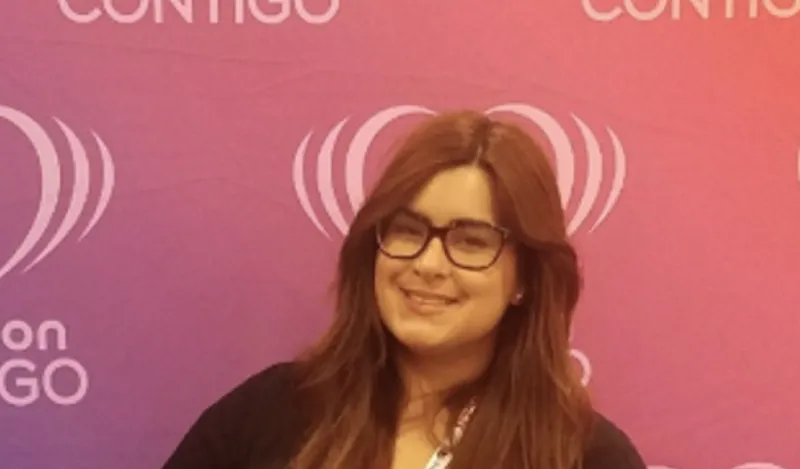 Get to know a few past and present TRIO members. Introducing NHCC alumni, Camila Mercado Michelli
To start off, could you tell us a little bit about your background?
I attended NHCC from 2011 to 2013. I was a first-generation college student, who originally transferred to NHCC from a school in Puerto Rico. After graduating from NHCC, I transferred to Metropolitan State University and received a bachelor's degree in Professional Communications with a specialization in Public Relations.
How did your TRIO experience begin?
At NHCC and Metro State I was a part of TRIO. Leaving NHCC, was really bittersweet for me, but continuing on with the TRIO program made the transition a lot better (and I didn't even have to do any paperwork)!
What did you learn throughout your TRIO experience and how did it impact you?
I loved being a part of TRIO at NHCC. They helped me find tutors, provided academic support and gave me access to any technology that I needed. TRIO made leadership development and training opportunities available to me. They helped students if they had any issues at home. They really worked with students to navigate the higher education system; because maybe their family didn't have access to it, or wasn't familiar with it. If you needed transportation to a field trip, TRIO would help you. If you needed medical help, or you were a victim of domestic violence, TRIO would help you. At the events they held, food was always there. To me it was important because, if you don't have those basic needs met, how are you going to function? No matter what, TRIO always made us feel at home. I believe that TRIO was essential to my success. If I didn't have the TRIO program, I would've given up, because I didn't know how to advocate for myself.  Students in the program have advisors who will help advocate for them. At one point, I had to submit a course appeal to get credit for a class I previously took and I had no idea how to do it. TRIO mentors walked me through everything and I had biweekly check-ins with Shelly, my advisor. Shelly helped me connect with my teachers and I remember going with her to meet my Statistics professor in their office. She worked with me to make connections and find a support system. I'll always remember TRIO as a program that was there for me. The TRIO network is like a family. When I'm out in the community, it's easy for us TRIO alums to find each other. All of the friends I have in Minnesota are former TRIO students. I think that the program really fosters meaningful relationships and priceless experiences. There is definitely a TRIO alumni bond. We love to connect on LinkedIn and stay in touch with one another.
Would you recommend NHCC to prospective students?
100%! I think NHCC does a great job of making people feel welcome. That is very important, because when you feel welcome, you can grow.  The staff and everyone that makes up NHCC (from the bottom up) is so dedicated and passionate. When you show that you care about someone's' success, it motivates people to continue going. I haven't seen that at other schools. The student and campus life at NHCC is amazing too. I liked the campus feel and how students felt connected, whether they came from the city, or the suburbs. As a college, NHCC has a very "student-centered voice." I give NHCC five stars!