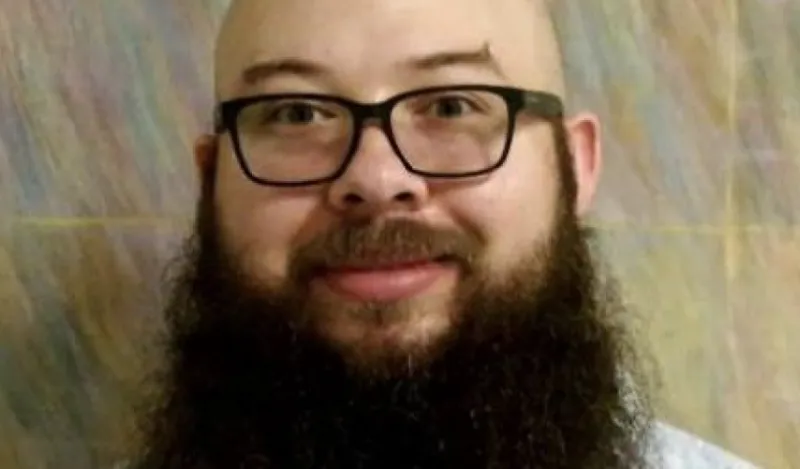 On November 9th, 2020, it was announced that Anthony Miller had accepted the position of Dean of Liberal Arts and Academic Foundations. For the past 2 years, Anthony has served as an interim dean at NHCC and he has been a faculty in English since 2010. Join us in congratulating Dean Anthony Miller and get to know him, below!  
What did you learn in your role as an interim Dean? 
I learned a lot about the college, both in terms of processes and people. I had been on a lot of committees as a faculty member, but getting to work with people in a new role allowed me to understand more about a lot of the processes that our students engage with over time that were not always clear to me when I was teaching, and I also had a chance to get to know a lot of people better over the course of my interim role. I also learned a lot about myself; it was my first supervisory position in my career, so I had to figure out how to navigate situations and relational dynamics that were largely new to me. I'm grateful for the patience, guidance, and help that people offered as I've worked through the learning curve. 
What are your top priorities now as a Dean? 
One is supporting and participating in the equity work that's happening on campus and across the system, both within and beyond the scope of the Equity 2030 Initiative. It's great to see how far the conversations on campus have grown since I started being more actively involved in equity initiatives here at the colleges a few years ago, and I'm excited to support the great work being done by faculty and staff across the college as I can. I know that I've been challenged and grown over the course of doing the work, and I'm optimistic that we'll see great things come of this across the college and for our community as well. 
Do you have a proudest accomplishment? 
I don't necessarily have a single proudest accomplishment, but I am happy that I've been able to support a lot of exciting initiatives, including new programs and courses that we are now offering to students at NHCC.
How do you like to spend your free time? 
I've been trying to listen to a lot of new music recently. I like watching horror movies, and I'm trying to get back to playing more video games when I have time. Aside from that, connecting with friends and family. I'd like to read more books than I have been recently, but that might not happen until I'm done with my current graduate classes.