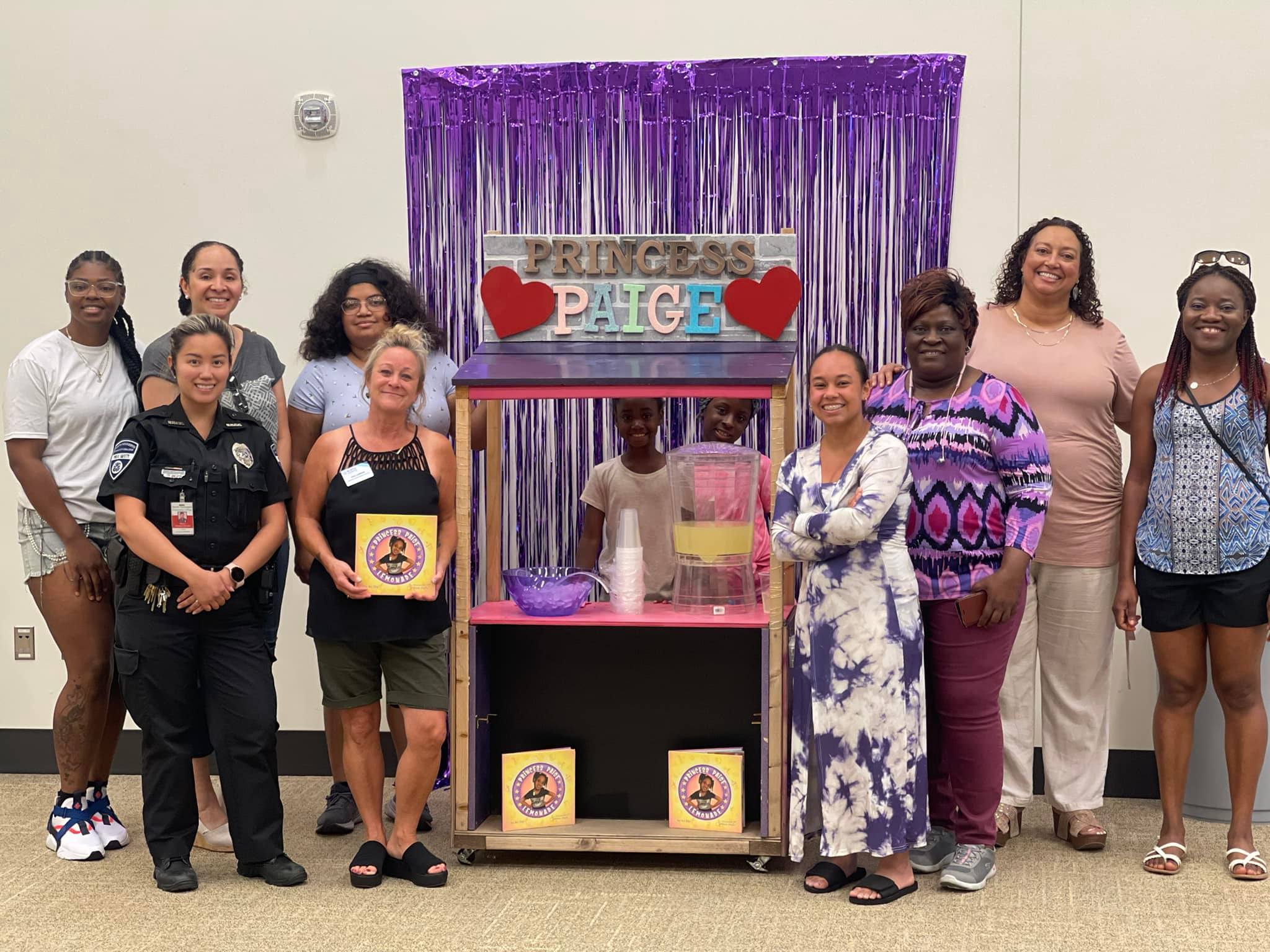 Last month, Sista Hope 2, a student group at NHCC, met to host a Princess Paige Lemonade event on-campus. We caught up with NHCC student, Moneack Curry to learn more about the club and this bright, summery event.  
"Sista Hope 2 is a group geared toward minority students at NHCC and what we do is we provide a safe space. We don't necessarily have limits. We're here to help you succeed, however that may be. If it is finding resources for things that you're going through. Whether that is helping with classwork, or whatever it may be. We're just starting, but the vision that we have for this is bigger than ourselves. We really want to do more for women and children, because we're all just going through a lot right now. Especially with the pandemic, everyone is still trying to recover, and you could really use a sister to lean on. That's exactly what Sista Hope 2 is trying to be."
On June 21, to celebrate the first day of summer, NHCC's Sista Hope 2 group put on a summer kickoff event. At their event, the group invited Princess Paige Lemonade. Paige is a 9-year-old, Minneapolis native, who has her own lemonade business. Many local stores now carry Princess Paige's Lemonade and Sista Hope 2 wanted to reach out to her. Moneack put this best by saying, "We all thought, 'there's no better way to kickoff summer than with a lemonade stand.' And, also, as us being Sista Hope 2, sisters supporting the community, we thought; why not bring in a young, inspiring sister to lead the way.' This kickoff event served as a way for people to come together, support one another, and enjoy each other's company.
Up next for the Sista Hope 2 group is a retreat event. Moneack describes the retreat event further, "The whole idea is that we all come together and figure out what our next steps are going to be as a group. Deciding what will be our next big thing and how we can reach more women. We don't just want to reach the women here, inside NHCC, but the women outside of the school too." As a group, Sista Hope 2 would like to make plans to visit battered women's shelters. Moneack commented, "I have had family and personal experiences with those types of shelters, and this would be a way to give back to them." That's just one of the big things the Sista Hope 2 group members want to do. "We also want to fundraise, and work with the One2One program, based in Brooklyn Center, who go around and help junior high and high school kids. Since we know the Minnesota dropout rate is pretty high, especially for African American students, our goal is to reach out to those students and help them succeed. That way, maybe they'll eventually be able to take our places here."
All NHCC students can participate in Sista Hope 2 and in their upcoming events. If you would like to join, please email either Moneack, or Belinda. Moneack's email is moneack.curry@my.nhcc.edu and Belinda's email is belinda.gardner@nhcc.edu.