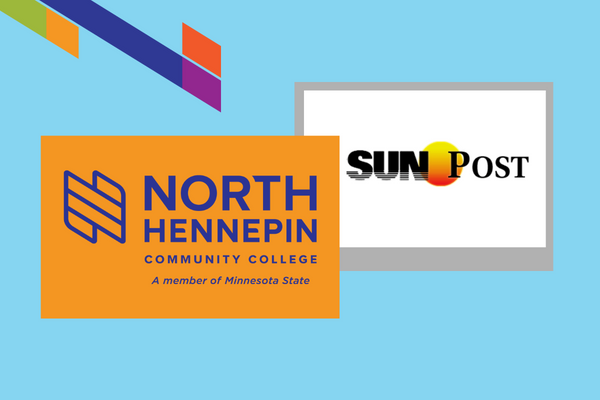 As I was reflecting on this month, community became an ever-present theme. It's visible in our name, lived through our brand, and stated in our commitment to racial equity to name a few. Community is powerful and empowering. As we experience community through the college, the city, the region, and the state, we recognize that we are better together. Here are a few ways North Hennepin Community College is living out community. I invite you to join us!
From 12:30-2:30 p.m. on June 17, we are offering free Safe Zone training. Attendees will learn about LGBTQ+ identities, gender and sexuality, and examine prejudice, assumptions, and privilege. If you'd like to attend, contact Eda 'Rassheedah' Watts, associate vice president of equity & inclusion, at Eda.Watts@nhcc.edu. Explore additional opportunities to celebrate Pride Month by visiting tcpride.org.
On June 17, you're invited to attend "Freedom ain't Free," a co-sponsored event with the city of Brooklyn Park. The community celebration includes performances from local artists, storytelling, family activities, community resource fair, live DJ, raffles, and food. For more information, visit the Brooklyn Park website, brooklynpark.org.
On June 19, the city of Maple Grove will host a Juneteenth celebration at Central Park featuring fitness activities, a vendor fair, music, food trucks, a splashpad and more. For details, visit the Maple Grove website, maplegrovemn.gov.
On June 21-24, North Hennepin Community College, including partners CCX Media and the city of Brooklyn Park, will participate in the Institute on Truth, Racial Healing & Transformation that prepares the next generation of leaders to break down systemic racism and dismantle belief in a hierarchy of human value.
NHCC was selected based on their proposals' ability to create positive narratives about race, identify and examine current realities of race relations in their communities, envision communities without entrenched racial hierarchies, and pinpoint levers for change and key individuals to engage. Representatives from North Hennepin Community College include Watts; Deanne Newborg, Faculty Steward; Liz Hogenson, Director of Marketing & Communications; Tamisha Touray, CCX special projects coordinator; Javier Cedillo, create coordinator; and Marcellus Davis, the city of Brooklyn Park's racial equity, diversity and inclusion manager.
On June 21-24, we celebrate Minnesota State Week, an opportunity for community members to learn more about starting or returning to college, and apply for free. Our friendly staff can help students complete applications to the college and financial aid, sign up for testing, and complete orientation. Popcorn, music and a scavenger hunt will also be provided in the courtyard.
Mark your calendar for Jazz in July, presented by North Hennepin Community College and the city of Brooklyn Park. These free family-friendly events will be held Tuesdays, 7-8 p.m., in the NHCC Courtyard. Bring your blanket or chair. Food trucks will be available on site.
A big thank you to the students, staff, and faculty at North Hennepin Community College for creating a caring and engaging community!
Rolando García is president of North Hennepin Community College.
Copyright © 2021 at Sun Newspapers/ APG Media of East Central Minnesota. North Hennepin Community College received prior written consent from Sun Newspapers/ APG Media of East Central Minnesota in order to digitally disseminate this content.