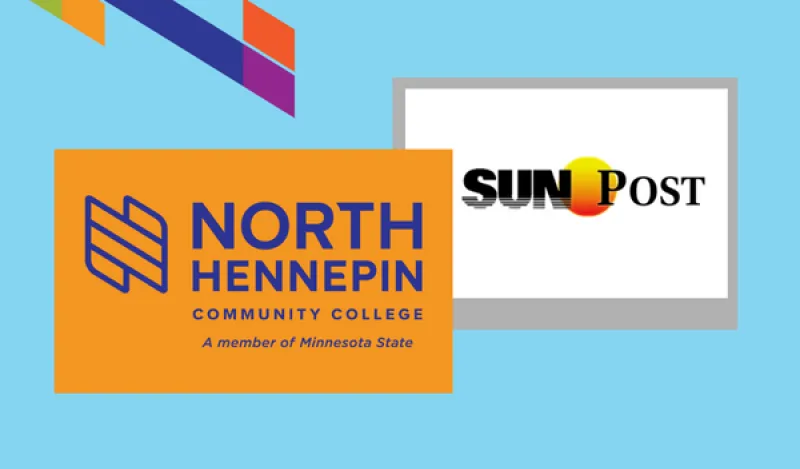 I hope the old saying "April showers bring May flowers" written by poet Thomas Tusser in the 1500s holds true. While we can't control the weather, we do have much to look forward to and celebrate the month of May!
First and foremost, we commend the more than 650 graduates from North Hennepin Community College's 55th graduating class for their perseverance on this huge accomplishment! Several hundred students, along with their families and friends, joined us for an in-person celebration at the Minneapolis Convention Center on Thursday, May 12. You can view a replay of the ceremony thanks to CCX Media by visiting nhcc.edu/graduation.
One of the highlights of the evening was hearing from 2022 graduate Eboni Davis, who earned an associate of science degree in paralegal. She is already working in the field at Heuer Fischer, a personal injury law firm in downtown Minneapolis. Regarding her time at NHCC, Eboni said she was grateful for her professors, especially Sean Woodbury.
"Along with teaching, Sean is also a basketball coach," she said. "I've played basketball my whole life and I liked having that in common with him. If I didn't understand something in school, or if I needed a little push, he'd try to give it to me in basketball terms. Sean has a coach mentality and I felt like I needed that sometimes. He's one of those professors that looks at it way further than just being his job. I'm really grateful for that."
When asked what advice she would give prospective students, Eboni said, "Utilize the professors and staff at NHCC and utilize them to the extreme. You get out what you put into it, and I realized that towards the end of my time at NHCC. If you utilize everything that you have in front of you, it will work to your advantage."
The Office of Student Life also hosted its annual awards banquet, recognizing more than 40 students, faculty, and staff.
Congratulations to John Ross Black, Keena Dietz, Alvina Che, Kim Seufert, and Sophia Trinh, recipients of the Academic Achievement awards; Tiana Carter, recipient of the Student Leader for Diversity award; Teresa Kemp, Student of the Year; Paul Melchior, Faculty of the Year; Tom Lynch, Staff of the Year; Melissa Sawyer, Resiliency; Hunger Free Campus via the CARE Center, Outstanding Campus Program of the Year; and Stages of Equity (Fine and Applied Arts, Global and Cultural Studies), Outstanding Diversity Program of the Year. Visit nhcc.edu/news to view a comprehensive list of winners.
Of course, none of these celebrations could take place without the financial support from the Minnesota Legislature. We appreciate the work of our elected representatives who are reviewing, discussing, negotiating, collaborating, and making difficult decisions on the state's projected $9.2 billion budget surplus.
The Minnesota State supplementary budget request of $60 million includes $30 million in campus support that would be allocated directly to the campuses through the annual allocation process.
This funding, representing less than 1 percent of the projected surplus, would be instrumental in covering inflationary cost increases and budget gaps, preserving the financial health of our colleges and universities, and allowing us to continue to deliver quality academic programs that meet workforce needs. Invest today for a bright future.
Rolando García is president of North Hennepin Community College.
Copyright © 2021 at Sun Newspapers/ APG Media of East Central Minnesota. North Hennepin Community College received prior written consent from Sun Newspapers/ APG Media of East Central Minnesota in order to digitally disseminate this content.