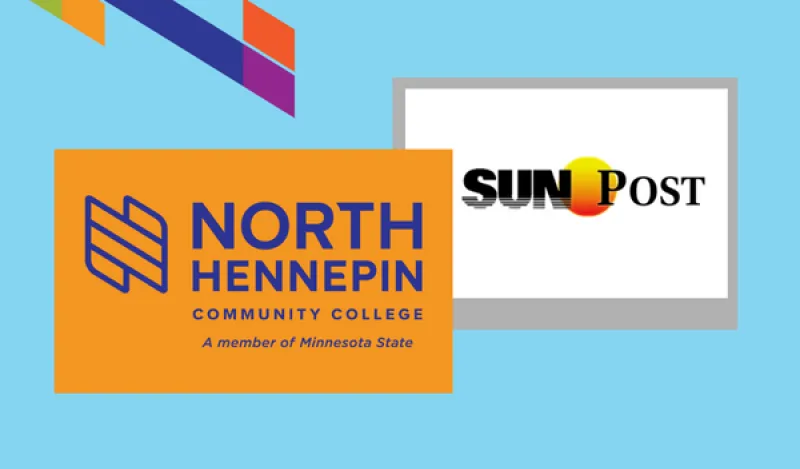 What if you had unlimited opportunity? At North Hennepin Community College, we promote a culture of learning at any stage, no matter where you are in life. Start earning college credit as early as high school through Postsecondary Enrollment Options, pursue an associate degree after high school and transfer credits into a bachelor's degree program, or enter the workforce.
Already in a career? Enroll in a short-term certificate program to enhance or add new skills.
Considering a new career? Meet with a career advisor to help guide you, and ask us how you can gain college credit from your work and life experiences. If you're 62 or older, did you know you can audit a course at a significant discount? We are here for you!
Coming this fall, explore new academic programs, including engineering, ethnic studies, marketing, elementary education, pre-social work, sociology, and video game studies. We are also launching Weekend College, an opportunity for students to complete a degree in business, human services, and computer science through courses on Friday nights and Saturdays, online and some in-person.
Or, consider taking a course. The Environmental Justice and Nature Immersion Experience is a unique collaboration in partnership with NHCC, YMCA Camp Northern Lights, and the Three Rivers Park District created to bring students into a wilderness setting for five days of immersive learning in and from nature.
Course topics include fire building, survival skills, animal tracking, plant identification, and more.
For a different adventure, take an Introduction to Arabic course to learn the alphabet and begin reading at elementary level, in addition to learning about Arab heritage, traditions, and customs.
Up to 20 incarcerated students will also have an opportunity to enroll in the paralegal program through the expansion of the Second Chance Pell Experiment which provides funding to educate people who are in prison.
NHCC was the first ABA-approved paralegal program in the nation to enroll incarcerated students which began as a pilot in partnership with All Square in fall 2021 with a cohort of five students from the Stillwater and Shakopee correctional facilities. This groundbreaking work is at the core of our mission of engaging students and changing lives.
Paralegal Program Director Mary Fenske said, "Part of our desire is to work within the system to provide education to incarcerated individuals to use the knowledge and skills upon release when they enter the job market, but also so they can provide legal services within the prison for themselves and other incarcerated individuals."
If you're considering college this fall, be sure to attend our Admissions Fast Track event on July 26 to enroll in one day – apply for free, take placement tests, complete orientation, and register for classes. Financial aid advisors will also be available to assist with the financial aid application.
Another free learning opportunity are two upcoming Racial Healing Circles on July 18 and August 18, 7-9 p.m., in partnership with the City of Maple Grove and facilitated by our very own Dr. Eda Watts, Associate Vice President Equity & Inclusion - Chief Diversity Officer.
Rolando García is president of North Hennepin Community College.
Copyright © 2021 at Sun Newspapers/ APG Media of East Central Minnesota. North Hennepin Community College received prior written consent from Sun Newspapers/ APG Media of East Central Minnesota in order to digitally disseminate this content.