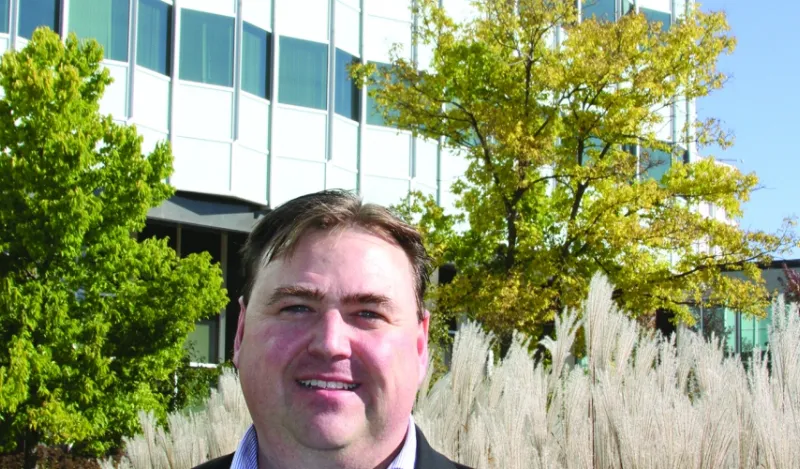 Michael Larson's 13-year career as a paralegal may not have been the most conventional, but it's proven to be rewarding in many ways, including his current role as Senior IP Litigation Paralegal at 3M. A 2007 graduate, Larson says "North Hennepin Community College gave me the necessary building blocks and skills to succeed, and an internship opportunity with one of the best law firms in the Twin Cities."
After high school, Larson earned a bachelor's degree in political science from the University of Minnesota to pursue his dream of working for the federal government. However, he soon recognized this career path would require a move. Preferring to stay in Minnesota, Larson began to explore other opportunities. He had two friends working in the legal field, one as an attorney and the other as a paralegal. Through their experiences and researching educational requirements and tuition, salary, and work-life balance, Larson enrolled in the paralegal program. "NHCC's program is affordable, approved by the American Bar Association, and uses similar legal research platforms I use in my job today," says Larson.
To be successful in this field, Larson said paralegals need to be research-savvy, and practice good interpersonal communication and collaboration skills. He credits NHCC for providing opportunities to put these skills into practice before entering the job market. Paralegals can work in several sectors, including government, private law firm, corporate, research, and e-discovery. Larson's internship turned into a full-time opportunity as a case assistant then a paralegal at Robins Kaplan. After seven years, he joined inside counsel at 3M where he's involved in business litigation and intellectual property cases, investigations, product liability, and infringement trade secret misappropriation cases. "My role at 3M provides a diversity of work so I'm not doing the same thing every day," said Larson.
When asked what advice he would give current or prospective students, Larson said, "Get good grades, be proactive with your professors, and practice your writing skills." Most importantly, Larson encourages people to get an internship, but not necessarily just to check the box. "Get an internship in an area where you'd like to work, because it's difficult to get entry-level experience and your internship is the best opportunity to do that early and could lead to full-time work like it did for me." Internships are so important to Larson, he serves as intern coordinator at 3M, regularly connecting with NHCC on opportunities.