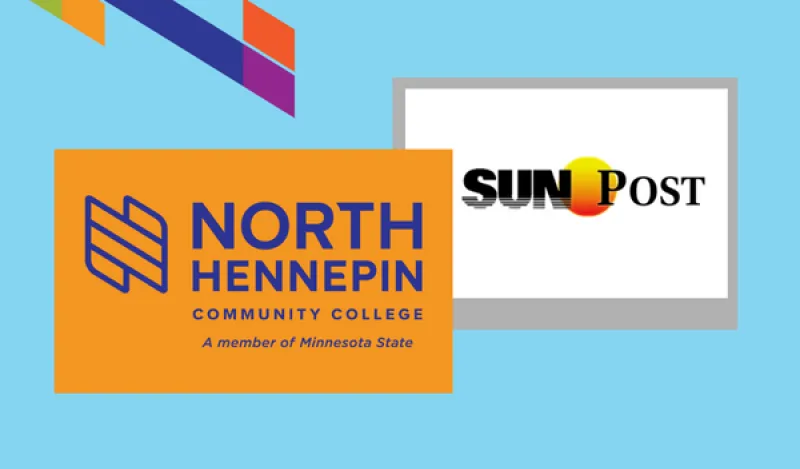 Activity is bustling on campus this month, and we're only halfway through October! I'm honored to serve as president of North Hennepin Community College, a welcoming and inclusive community that lives out its mission of engaging students and changing lives every day.
I know others feel the same, including student Sylvester Jah who said, "When I first arrived at NHCC, what stood out the most was the diversity and the welcoming culture of the college. It encouraged me to become more engaged in participating in various extracurricular activities around the campus. It feels like being a part of a big family that always has room for more."
Sylvester is in now in his second year serving as student senate president.
As Sylvester alluded to, events are a great way we can feel connection and community.
A huge thank you to Hennepin County Social Services, Second Harvest Heartland, Rainbow Health, PCs for People, and many more who participated in the college's annual CARE Resource Fair on Oct. 3! It was a great opportunity for students to connect with a variety of campus and community resources.
On Oct. 10, NHCC hosted 25 employers for a STEM Career & Internship Fair aimed at connecting students with employment opportunities. While talking with several recruiters at the event, it was clear that there are so many career paths for students within each organization. Take Allina Health as an example. We often only think about the direct care that staff, doctors, and nurses provide, but outstanding health care also requires front desk staff, kitchen services, maintenance, dispatchers, supply chain personnel, and many more. A data science student learned more about the essential role of data analysts in understanding what they are doing well, what they can do better, and anticipate future needs. Thank you to all of the employers for having these great conversations with our students!
The Farmers Market, a collaboration between the city of Brooklyn Park and NHCC, ran July 12 through Oct. 11 bringing nearly 7,000 people to sell, shop, and connect with each other. Thank you to all of our local farmers and merchants for making this happen. After the market, the city of Brooklyn Park, Minneapolis West Tourism and North Hennepin partnered to bring a concert series to the NHCC Courtyard. Nearly 600 community members and students enjoyed musical performances rain or shine.
More than 100 students, alumni, and leaders in education attended the annual "Why Teach" conference on Oct. 12 organized by NHCC's Student Leadership Committee in Education. This year's keynote was Natalia Benjamin, Minnesota's 2021 Teacher of the Year.
Upcoming opportunities to connect include a Joint Concert Band Concert with Century College 7:30 p.m. Wednesday, Oct. 25. Selections will range from Sousa to Galante, along with a piece commissioned in honor of the late band director, Fred Nyline. In addition, you're invited to explore "Deconstructing the Minnesota Flag," now through Dec. 18 located in the Fine Arts Center, to celebrate the rich tapestry of Minnesota's heritage and its artistic reimagining by Luis Fitch.
Finally, October is College Knowledge Month in Minnesota. We are celebrating by waving the application fee so students can apply to NHCC for free through Oct. 31. You are also invited to attend one of several information sessions to tour campus, explore our academic programs, and demystify financial aid. If you haven't heard, NHCC tuition is frozen, so students pay the 2022 tuition rate through spring 2025. Starting fall 2024, free college for eligible students is coming to NHCC. Visit nhcc.edu/free-college-nhcc to find out if you're eligible and/or to learn more about all the ways NHCC keeps college affordable.