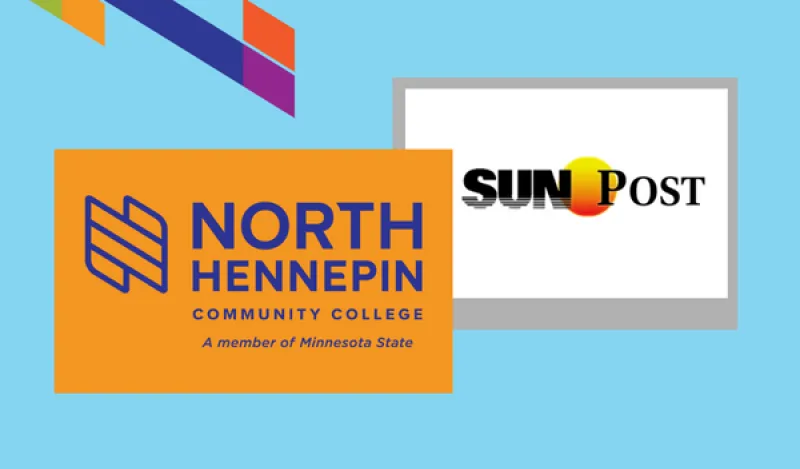 Fall semester starts August 22 and we couldn't be more excited to welcome students, faculty and staff to reconnect and engage on campus as a community! In fact, of the 650 courses being offered for Fall 2022, more than half will include an on-campus component, an increase of 84% compared to Fall 2021. While there will be more people on campus, please know that health and safety will remain a top priority. We will continue to monitor the COVID-19 community level for Hennepin County, at this time defined as "low," and be prepared to pivot if and when levels change. We also look forward to inviting the greater community to attend and host educational and multicultural events on campus, and create opportunities for student success, including scholarships and internships.
On August 1-4, 45 educators from NHCC, Hennepin Technical College and 10 local school districts attended Hennepin West Consortium's Educator Externship touring nearly 25 employers, including CCX Media, Design Ready Controls, Brooklyn Park Police Department, BI Worldwide, Medtronic, Methodist Hospital, Mall of America, BETA and more. Computer Science faculty Jack Pope said, "The Externship gave educators a perspective on how certain organizations can accommodate student interns depending on the student's career interests. It is good for educators to have these corporate connections top-of-mind, so we can more readily communicate internship opportunities to students. Career Advisor Maria Vittone added, "The Externship gave me insight into what employers are looking for in employees, especially their need for strong communication skills."
More than 250 campers, pre-K through 18 years, attended the iStrive Hmong Summer Camp dedicated to growth and development through identity and Hmong language and culture on NHCC's campus August 1-12. This was the first year of what we hope will become a long and vibrant partnership. Pang Yang, Co-Executive Director of MN Zej Zog said, "NHCC was the perfect place for Hmong students to find a place like home. We wanted to be at a higher education institution to get students thinking about college early and have an option after high school. In addition, the Brooklyns have the second highest concentration of Hmong people to St. Paul; therefore, we should embrace the beauty of it."
On August 13, the Umunne Cultural Association held its annual IgboFest celebration on NHCC's campus grounds. Of the 10-year partnership, IgboFest representative Obinnaya Oji said, "It has been a symbiotic relationship that has yielded educational and cultural benefits to the community-at-large and also encouraged many Nigerian students to begin their college journey at NHCC." Oji strongly recommends NHCC to other organizations, adding that "NHCC's engagement, commitment, and dedication of NHCC staff to make this festival a success cannot be over-emphasized. They will hold your hand, guide you, and provide you with the resources to be successful."
Coming up on August 26, 9-10:30 a.m., NHCC invites the community to attend a Racial Healing Circle facilitated by Eda Watts, Associate Vice President Equity & Inclusion - Chief Diversity Officer. This compassion-based platform provides opportunity for sharing lived truths, and emphasizes active listening and being open to differing perspectives. Participation involves large group discussion and paired-sharing. Join the meeting with Zoom ID 950 0871 4129.
A big thank you to the greater community for embracing North Hennepin Community College as your college, a destination for lifelong learning!
Rolando García is president of North Hennepin Community College.
Copyright © 2021 at Sun Newspapers/ APG Media of East Central Minnesota. North Hennepin Community College received prior written consent from Sun Newspapers/ APG Media of East Central Minnesota in order to digitally disseminate this content.