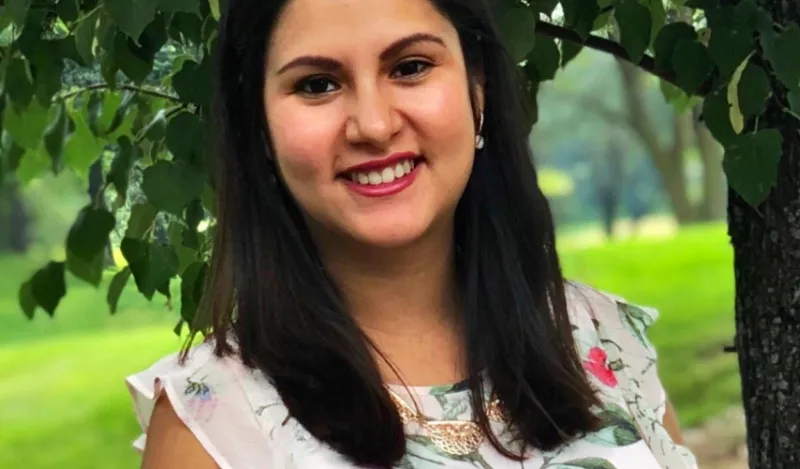 Alumni Julia Salinas Lands Dream Job at NHCC
What brought you to NHCC for college?
I graduated from Armstrong High School in 2008 and my plan was to attend a four-year university, but unfortunately at that time I could not afford it. Therefore, I looked into community colleges and chose NHCC because of its diversity, small campus and classroom size, and it was close to home.
How did NHCC prepare you for your career?
I discovered my passion for social work after taking introductory courses in psychology, sociology and anthropology. I also learned many professional skills that I still use today.
What is your most memorable moment at NHCC?
While I was studying at NHCC, I wasn't too involved in student life or any clubs because I was working full time in order to pay for my education. However, my most memorable moment was the day I graduated in May 2012 with my Associate of Arts degree. It was a big accomplishment and an important step in my life because it allowed me to pursue my bachelor's degree in social work.
What's it like to return to NHCC and be serving students?
It's wonderful and a dream come true! This is honestly my dream job because it combines my passion for social work and higher education. I enjoy supporting students in their education, advocating for them and connecting them to community resources. I identify with many of the students I serve because I experienced similar situations during college. As a social worker, my goal is to provide a supportive, trustworthy, and culturally sensitive environment where students from all walks of life can be heard and feel welcome.
Can you tell us about your work with the NHCC Food Cupboard?
Food insecurity is prevalent among our students. A 2018-2019 study by #Realcollege found that 42% of NHCC students faced food insecurity in the past 30 days, 46% were worried about running out of food before being able to buy more, and 42% responded they we unable to eat balanced meals.
Since COVID-19, we have changed our operations by providing prepackaged food and hygiene bags (with safety measures in place) so students can simply grab a bag and go. We want to continue doing this in the fall and if it's necessary we will also start delivering bags to students in need and that live in the area. We want to support students as much as possible, especially during these difficult times.
Our long-term goal is to make our campus hunger free. In order to accomplish this, we plan to expand our food cupboard and make it more sustainable by providing healthier food options such as fresh fruits and vegetables, dairy and frozen meats. To do this, we will continue to partner with community resources and seek financial donations, our sole source for purchasing food. You can learn more and donate at www.nhcc.edu/foodcupboard.