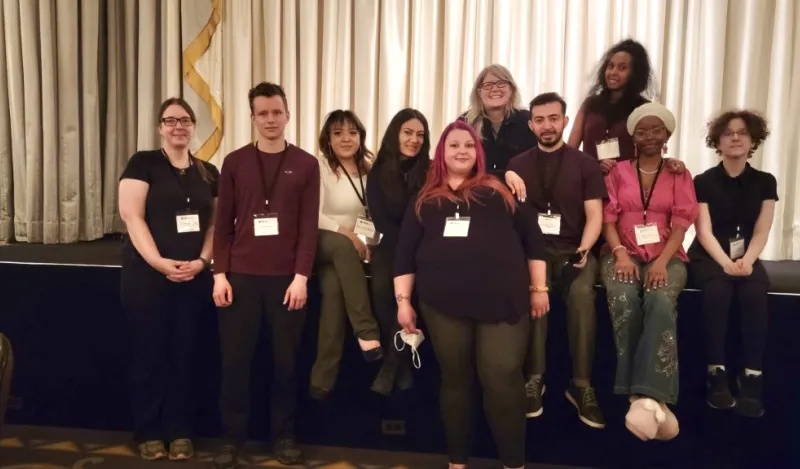 Three psychology students presented their research at the 94th Annual Midwestern Psychological Association Conference in Chicago, during April. A few NHCC Psych Club members also attended the conference and visited Chicago as well. 
Regarding these outstanding achievements, Provost Dr. Jesse Mason would like to add, "Our Psychology Club and Psychology Lab have done great work in their few years of existence!"  
These were the topics presented on:
Diversity and Environmental Attitudes: Does Race Predict Recycling? (Cecelia Giron)
Death Salience, COVID19, and Aging (Teresa Kemp)
Attachment to Things: A Quantitative and Qualitative Approach (Cassandra Ceron Fernandez)
Before leaving for the trip, we asked NHCC student and conference presenter, Teresa Kemp a few psychology related questions:
How did you become interested in researching death salience?                                                       
For me, it was brought to my attention through my psychology of aging class. It eventually progressed on to a more specific topic that I had more of a say on.
What did you find out during your research?
The research supports the theory that the more anxious somebody is, the more they fear psychosocial loss. In the second study the higher anxiety people had towards Covid-19, the more they feared psychosocial loss and physical change.
Do you have plans to continue majoring in psychology in the future?
I do plan on continuing my major in psychology. I want to go on to get either my PhD or my PsyD. I want to become a child psychologist and eventually a teacher.