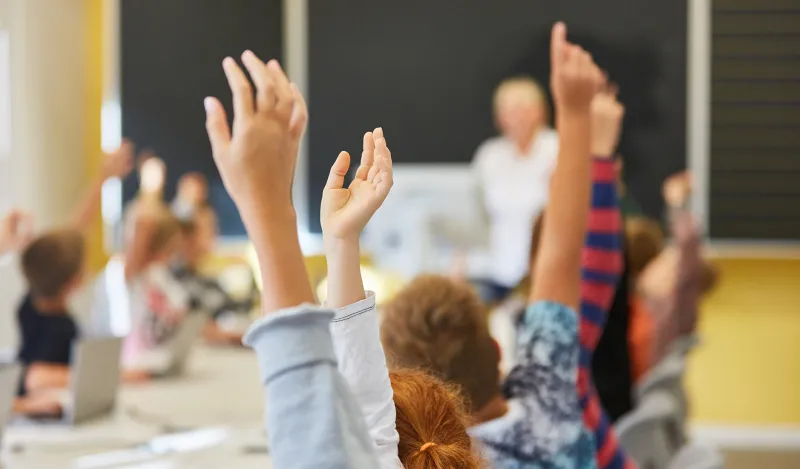 New Elementary Education Program Starts May 23
North Hennepin Community College is launching a new Elementary Education Foundations Transfer Pathway Associate of Science (AS) Degree Program to begin May 23, 2022.
Upon completion of this degree program, students can transfer to any one of seven Minnesota State universities with junior-year status. This program has been designed to give education students the opportunity to develop skills to become culturally responsive and critically reflective practitioners. All NHCC education instructors have an extensive career in K-12 education.
Who is the program a good fit for?
Education students come from all walks of life and all ages. Students are first-year college students directly after high school; they are career changers who want to make a difference in the lives of our youth; they are military veterans who want to continue a career in public service; they are paraprofessionals working in our neighboring school districts; and they are adults who have always wondered about the teaching profession.
What career opportunities do graduates have in the field?
The teaching profession provides many opportunities for education graduates:
Become an exemplary teacher in a K-12 public or private school.
Pursue an administrative career in K-12.
Work as a corporate trainer in business.
Work for a nonprofit agency.
Pursue a career in human resources
Many teachers switch careers only to discover their love of teaching is too strong to ignore and return to teaching. Teaching is a noble and rewarding career. Make a difference.
How to Get Started 
If you're interested in the new Elementary Education Foundations Transfer Pathway, you can select the program as your major starting May 23. 
New Students 
When you apply to NHCC, you can select Elementary Education Foundations Transfer Pathway as your major starting May 23. 
If you have questions on the meantime, contact Admissions. 
Current Students
Contact your academic advisor for assistance with changing your major.