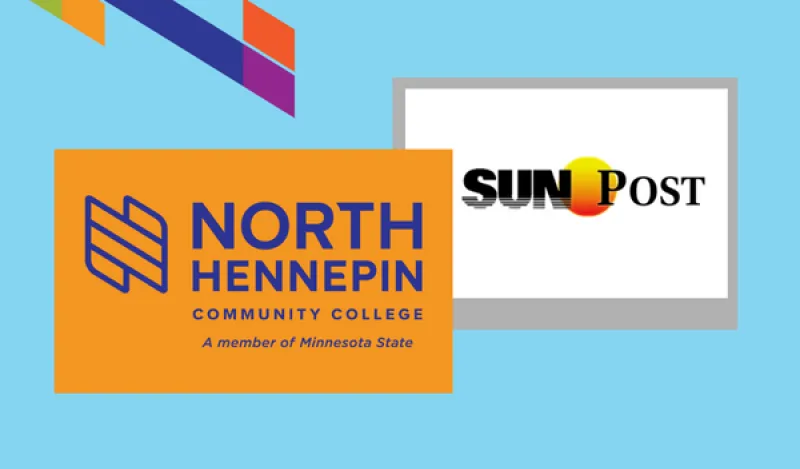 ¡Hola! In August, my mother made her first visit to Minnesota to spend time with me and my family. It was wonderful being able to share our life here with her, and at the same time, sharing memories of our history and our culture. My parents were born and raised in Cuba and emigrated to America in 1968, making a new life for themselves in Miami where my brother and I both grew up. We were fortunate to be surrounded by family and friends, music, dance, and of course, food. As I reflect on Hispanic Heritage Month (Sept. 15 through Oct. 15) the one word that comes to mind is 'familia,' because family brings us all together.
I encourage you to celebrate and learn more about the past and present contributions of Hispanic Americans, including a free event at North Hennepin Community College. Join us 2-3 p.m. Thursday, Sept. 28, in the Center for Business Technology Grand Hall, as the Kalpulli KetzalCoatlicue perform Aztec dance of their Mexican ancestors. Attendees will learn symbols of the Meso-American calendar, experience the rhythms of an ancient people, and begin to understand the connections between ritual and daily life. No pre-registration is required, just show up!
We invite you to save the date for future fall programming aimed at positively impacting our community with truth, racial healing, equity-focused transformation. At a time when anti-DEI legislation is being introduced nationwide, it is even more important for our community to amplify and show up to these learning opportunities.
From 4-5 p.m. Thursday, Sept. 21, you're invited to attend a mural unveiling of "An Authentic Truth," the third of a three-part mural commission to celebrate North Hennepin's participation in the 2020 Truth, Racial Healing and Transformation Institute. The event will take place in the Center for Business and Technology and include remarks from mural artist Payton Scott Russell.
From 11 a.m. to noon Tuesday, Oct. 10, our Social Justice Speaker series initiative begins with media literacy and communications scholar Dr. Natasha Casey presenting "Performative Social Justice." Join this free event via Zoom Meeting ID: 945 4619 2529.
While not hosted by NHCC, save the date for The Privilege Institute's "Resistance, Opportunity and Community: Where Do We Go From Here?" event Friday, Oct. 20, and Saturday, Oct. 21. The event will be located at the University of Minnesota Twin Cities campus. For more information, visit theprivilegeinstitute.com. 
From 11 a.m. to noon Tuesday, Nov. 14, we will recognize Native American Heritage Month with an Indigenous Allyship keynote by Dr. Cori Bazemore-James, founder of ACPA Indigenous Student Affairs Network.
This summer NHCC participated in its third Institute on Truth, Racial Healing & Transformation (TRHT) Campus Centers. NHCC was represented by Associate VP for Equity and Inclusion Dr. Eda Watts, NHCC math faculty Deanne Newborg, English faculty Kara Olson, Director of Advising Tracii Hunter, Student Life Assistant Tarsha Davis-Martin, and City of Brooklyn Park Racial Equity, Diversity and Inclusion Manager Dr. Marcellus Davis.
As best described on the American Association of Colleges and Universities website, the Institute on TRHT Campus Centers is designed to help campus teams identify evidence-based strategies that support their vision of what their communities will look, feel and be like when the false belief in a hierarchy of human value no longer exists.