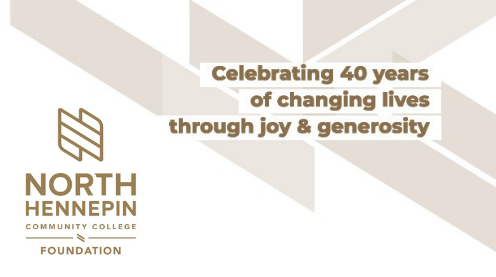 Summertime is almost here, and you know what that means! The NHCC Foundation team is gearing up for the 2022 President's Cup Golf Classic. For the latest Foundation updates and information, read our full-length blog post below!
President's Cup Golf Classic – June 13th
You can be a part of our annual fundraiser!  Our goal is to raise $40,000.
Golf or invite friends and family to join you (registration deadline June 1st)
Volunteer
Donate a restaurant gift card for the raffle
Contact Dale, Troy, Laura or Brittany in the Foundation office 763-424-0815 or Foundation@nhcc.edu.
Missed the BOLD Leadership Summit or want to listen to their talks again?
Jeanette Rupert, our 2022 Distinguished Alumni Award recipient
Missed the Nordby Loss and Grief event or want to listen again?
In Memory of Those We've Lost
Special thanks to the planning committee (the CARE Center staff, Amy Harms Hoad, Ashley Elliot, Marisa Anchondo, and Kerry Perry)
Welcoming our New Alums at Commencement
Troy Nellis, Director of Alumni Relations and Development, will be at commencement handing out alumni pins and flashlight to the graduates.