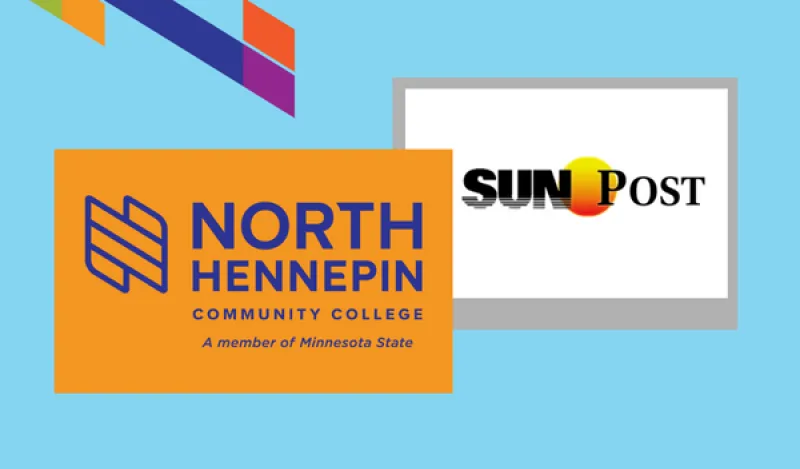 The Legislature is considering a budget proposal for the FY2024-2025 biennium for the 26 colleges and 7 universities of Minnesota State, which includes North Hennepin Community College. The funding would support equipment and learning environment upgrades, additional Workforce Development Scholarships, and expansion of industry sector programming. Recognizing how critical these initiatives are, the Minnesota State Board of Trustees has committed that all $100 million of the state funds requested would be matched one-to-one with $100 million of non-state funds in-kind or cash.
Many of today's high-demand occupations are subject to rapid changes in the skills employers need. This means that the skills and credentials we offer must also change in order to stay current. For example, in fall 2020, Business Faculty Brady Prenzlow interviewed local employers about their changing marketing needs, expectations of new employees, and their demand for business interns resulting in critical updates to the Marketing Specialist Associate of Applied Science (AAS) Degree and the Marketing Specialist Certificate.
The primary updates to these degrees included new curriculum and courses in search engine optimization, search engine marketing, social media marketing, mobile marketing, display media advertising, marketing analytics, e-commerce, and graphic design. The Marketing Specialist AAS also includes the option for a paid internship or capstone course that offers students the opportunity to apply the business and marketing skills learned within the degree program.
The new Marketing Specialist AAS and Marketing Specialist Certificate launched in spring 2022. During this short time, demand for the programs has steadily increased and students have had the opportunity to work alongside local employers. Currently, students in the Fundamentals of Digital Marketing course are developing a digital marketing plan for FastTrackerMN.org and S.O.A.R. Many additional NHCC marketing students are preparing for NHCC's Xperience Project Internship Program this spring that pairs students with local employers for paid internships. The Business Department is excited to see how this program continues to grow.
According to Kate Behncken, Corporate Vice President, Microsoft Philanthropies, the United States is facing a cybersecurity skills crisis. NHCC was quick to respond, and in January 2023 was selected as one of 14 community colleges across the nation to participate in the Cyber Skills for All initiative made possible by a partnership between the American Association of Community Colleges (AACC) and Microsoft. In addition to receiving a $20,000 grant, NHCC will be part of a community of practice consisting of community college workforce and economic development executives across the nation aimed at skilling people for participation in the digital economy. Led by Dr. Jayant Anand, NHCC Dean for the School of Science, Technology, Engineering, Math, and Health Professions, this grant will allow us to further develop our Computer Science A.S. degree, and meet employment growth projected at 35% from 2021-2031. Computer Science is consistently one of the top five declared degrees at North Hennepin, and for good reason, due to our high-quality instruction and workforce partnerships.
These are just a few examples how NHCC and the colleges and universities of Minnesota State are so essential to Minnesota's economy, and why the Minnesota State biennial budget request is so important for the success of students, and our communities.
-Rolando García is president of North Hennepin Community College.
Copyright © 2023 at Sun Newspapers/ APG Media of East Central Minnesota. Digital dissemination of this content without prior written consent is a violation of federal law and may be subject to legal action.