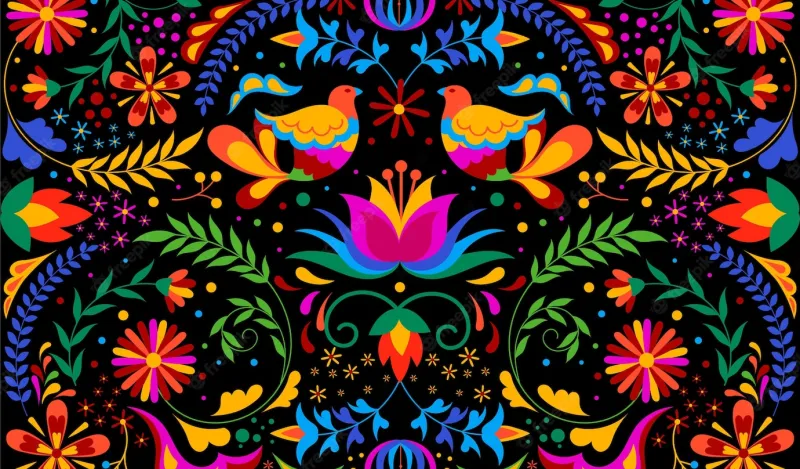 To celebrate of the start of Hispanic Heritage Month, we invite you to join us in NHCC's Grand Hall this Thursday September 15th from 12-1pm. The keynote speaker for this event is Katya Zepeda, Legislative & Policy Director with the Minnesota Council on Latino Affairs (MCLA). Along with sharing the current state of affairs in Minnesota, she will also discuss her journey to MCLA. Opening remarks will be given by our very own, NHCC President, Dr. Rolando García. 
We encourage you to recognize the beginning of this historic month when we take the time as a Nation to honor and celebrate the contributions of the American Latine community to the United States of America. Learn more about the creation of Hispanic Heritage Month here. If you can't be on-campus for this event, here is a Zoom link, https://minnstate.zoom.us/s/92861930434.
Awareness-building moment: Did you notice that the above announcement uses the terms: Latino, Latine, Hispanic, and many of us are familiar with the term LatinX. So, which one is "correct?" These links are included for further learning here and here and a brief overview here, and I highly encourage you to do deeper reading and research on your own. Above all, recognize that each person will identify accordingly to how they choose. To quote one of the links above, "Language is complicated. Identities are also not a monolith and are intersectional and complex."
Finally, did you know…September 15 is a significant date because it is the anniversary of independence for Latin American countries Costa Rica, El Salvador, Guatemala, Honduras and Nicaragua. In addition, Mexico and Chile celebrate their independence days on September 16 and September 18, respectively. Another fun fact, Día de la Raza also falls within the 30 day Hispanic Heritage Month period on October 12. Take this time to learn and discover the many rich and intriguing Hispanic cultures!
October 5th, from 2-3pm, Saul Flores joins NHCC virtually for our Social Justice Speaker Series! Presenting, "The Walk of The Immigrants." (Open to employees and students). 
https://us02web.zoom.us/j/87042589755?pwd=amU3dUhqcHJXNkNaK0FoMm1PUWNFUT09 
Passcode: NHCC 
Saul Flores walked 5,328 miles through ten countries to document how grueling and dangerous the journey of immigrants to the United States can be and to raise money for an elementary school in Atencingo, Mexico. The story of his journey, accompanied by a series of photographs, capture the essence of the people, communities, and cultures he encountered along the way.
Questions? Contact Eda Watts. We hope to see you at these events!