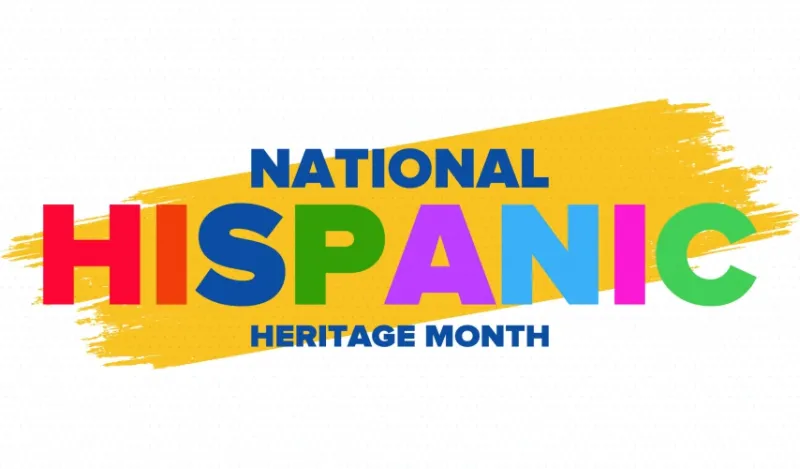 National Hispanic Heritage Month Events
In celebration of National Hispanic Heritage Month this year, NHCC's Diversity, Equity, and Inclusion team is hosting a series of events for your involvement! A few brief mentions: our Power Hour initiative will explore LatinX identity as a SuperPower; Sept. 15th, Afro-Latin poet and author Dr. Raina kicks off our Social Justice Speaker series, and at the end of the month we will host an all-NHCC community Racial Healing Circle (students welcomed). 
Did you know…
The day of September 15 is significant because it is the anniversary of independence for Latin American countries Costa Rica, El Salvador, Guatemala, Honduras and Nicaragua. In addition, Mexico and Chile celebrate their independence days on September 16 and September18, respectively. Also, Columbus Day or Día de la Raza, which is October 12, falls within this 30 day period.
Events:
Sept. 10th 10am – 11am Virtual Power Hour: It's Hispanic Heritage Month (for students and employees) https://minnstate.zoom.us/j/92285768164 with Venecia
Description: Power Hour is a live discussion that dives into topics of power, identity and privilege.
Sept. 15th 11am Virtual – Social Justice Speaker Series (for students and employees) Dr.Raina J. Leon, Poet Author, Professor shares her powerful work on LatinX identities https://minnstate.zoom.us/j/94680748657
Sept. 24th, 10am – 11am Virtual Employee BIPOC Affinity Group https://minnstate.zoom.us/j/98283361289 
Sept 29th, 3- 4:30pm Virtual Racial Healing Circle (for students and employees) https://minnstate.zoom.us/j/94278257652 If joining, please stay for its entirety.
Description: Rooted in indigenous tradition, this compassion-based platform provides opportunity for sharing lived truths, and emphasizes active listening and being open to differing perspectives.  The goal is to promote understanding, racial healing and racial equity.
Sept. 30th, In Person CORE: Conversations on Race and Equity (for students) – LatinX Identity . Location: Campus Center 244 with Eda
Description:  An opportunity for students to engage in critical dialogue on issues relevant to race, equity and advocacy.  The goal is to serve as a springboard for civic engagement and to empower the next generation of change advocates.
And just a little something else…
to tantalize the ears ..Oye Como Va by Santana https://www.youtube.com/watch?v=BM3-Sb14eT8
And if you haven't seen the Gypsy Kings live, it's an experience! https://www.youtube.com/watch?v=DYe90xUfiRc
Classic Selena https://www.youtube.com/watch?v=FwZTgDjRLM0
Indigenous folklore from Mexico in the language Mixe https://www.youtube.com/watch?v=R_ksObzuhiU
Viva la gente! Long live the people!