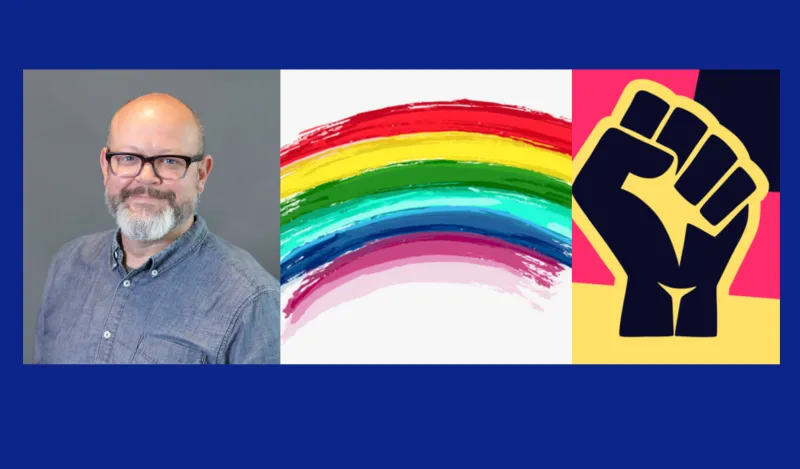 June is PRIDE and Juneteenth Month! Below are a sleuth of programs open for participation to everyone (students, staff, faculty, and community members) including in-person trainings, and a virtual program on June 1st! These opportunities for you to get involved are brought to you by the Office of Diversity, Equity and Inclusion.
LGBTQ PRIDE AND ALLYSHIP! June 1st, 12pm - 1pm webinar, Zoom ID: 95737441787. Ryan Berg with avenues of youth - an organization that helps LGBTQ homeless youth in the twin cities joins us to celebrate Pride and to discuss the action steps we can take as allies!
Safe Zone Trainings in-person! June 10, 2pm - 4 pm | June 17, 12pm - 1pm. LGBTQ+ awareness and ally training on campus. register for room details at https://forms.office.com/r/pec9hd9vdN  or email eda.watts@nhcc.edu
Juneteenth "Freedom ain't free" June 17, 4:30-7:30pm, on the NHCC campus in the Health & Wellness Center. Join the City of Brooklyn Park and NHCC for a time of community celebration and learning. Includes giveaways, spoken word poetry, with our very own Dr. Watts performing original readings centered on race and gender. cost-free event open to all! More details forthcoming.
Maple Grove's Inaugural Juneteenth Event, June 19, 1pm - 6pm. Celebrating with over 20 Vendors in Central Park, amplifying diversity! Opening keynote by Dr. Rassheedah "Eda" Watts followed by an author talk & discussion based on her book How To Be An Ally and Create Inclusion Using the A.C.A. Pillars. This event includes music, spoken word, a splashpad, family fun and more! This is also a cost free event!
Please contact eda.watts@nhcc.edu for more info on any of the above events!