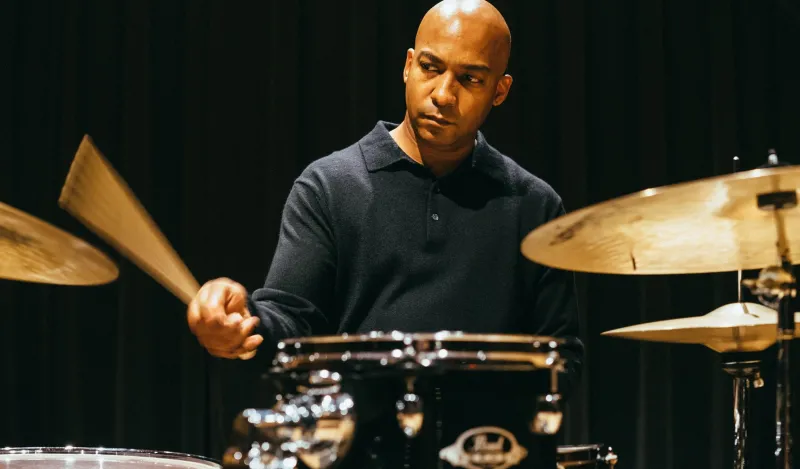 JazzFest returns to NHCC next month! This delightful day of student jazz workshops, culminates into an evening jazz concert that you won't want to miss! 
JazzFest will feature Grammy Award-winning artist, Adonis Rose, along with the NHCC Jazz Ensemble.  
Adonis Rose is an artist, composer, educator, and producer from New Orleans, Louisiana. In his career, he has played and recorded with the biggest names in Jazz and has performed on the most renowned stages in the world. Over fifty recordings are credited to his name, not even including the recordings he has lead. In 2010, Adonis Rose won a Grammy Award with the New Orleans Jazz Orchestra for Best Large Ensemble.
Today, Adonis Rose serves as the Artistic Director of the New Orleans Jazz Orchestra. He has been instrumental to the organization's success by developing educational and community programs, creating partnerships and supporting educational jazz outreach.
On February 11th from 9am-4pm, NHCC will host students from five different high school bands (Champlin Park High School, Edison High School, Washburn High School, Mound Westonka High School and Becker High School) for a workshop day. Local music store, Eckroth Music is an additional partner for this event, and they are supplying extra clinicians for the students to work with during the day.
Student bands will spend an hour working with Adonis Rose. Then they'll have an opportunity to work with either a trumpet specialist, or a woodwinds specialist for another clinic. Around noon, Adonis will speak to the students and host a masterclass in the theater (this masterclass is also open to our MUSIC students at NHCC).
The workshops go until 4pm and the jazz concert starts at 6pm. Anyone is welcome to attend the jazz concert; it is FREE and open to the public.
Adonis Rose will perform three or four songs with the NHCC Jazz Band, as well as some songs solo. The concert music will be a mix of Adonis originals, along with jazz standards, both old and new. Additionally, the concert will feature vocals by Minnesota singer, Avri Blashack.
NHCC has hosted JazzFest for many years, but this is their first event since the spring of 2020.
Various guest artists have been featured in the past at JazzFest, including:
Steve Wiest -2020
Jeff Antoniuk -2019
Dan Miller -2018
Dean Sorenson -2017
Bria Skonberg -2015
The JazzFest will be happening in the NHCC Fine Arts Theatre, highlighted in the map below! 
We're excited to welcome Adonis to NHCC and to add him to the list of renowned guest musicians we have had on-campus! Please join us on February 11th!