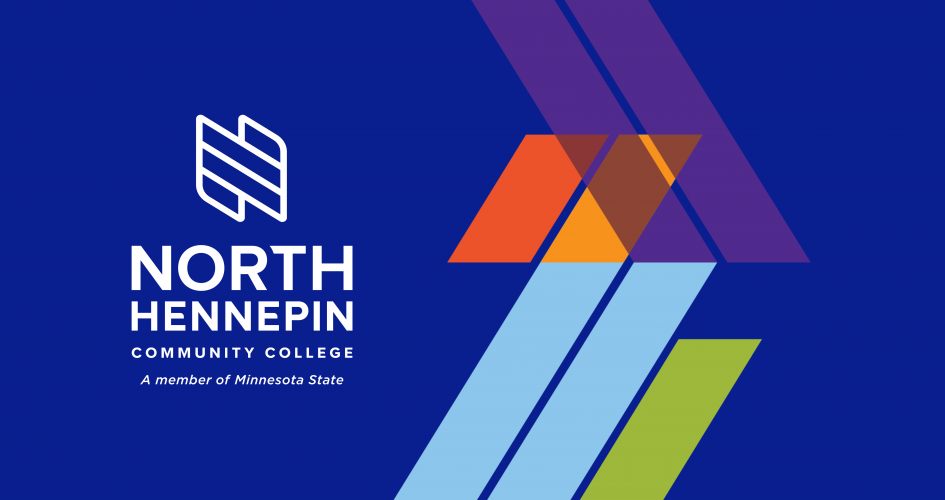 Over the past few years, we've been working diligently behind the scenes to develop NHCC's new brand. A large part of the rebranding process was spent connecting with key stakeholders. We gathered input from faculty, staff, students, alumni, donors, community partners, and more. It was important to us that the new branding reflects, not reinvents, who we are, what we do, and what we offer.
NHCC's New Brand
As we plan for the future of North Hennepin Community College, we are inspired by our students, our colleagues, the community, and the diverse cultures around us. It is with the future in mind, that we are delighted to share our new logo and visual identity with you. 
Our brand tells the story of who we are. Our culture, what we stand for and what we aspire to be are what make us so unique. We are a global-minded, local collegiate community of lifelong learners. As we look into the future of North Hennepin Community College, we are inspired by our students, our colleagues, the community and culture around us. They knit us together as a whole. And our brand reflects that inspiration. When we connect our experiences and our brand, we elevate our story from the physical place people go to learn, to the place it holds in people's minds and hearts.
NHCC's Branding: Before and After 
The new NHCC logo was designed to communicate that infinite possibilities exist and the vibrant new color palette was chosen to infuse the new look.
NHCC's Chief Information Officer, Joseph Collins shares his thoughts on the rebrand. "This rebrand is very significant for the college. One of the themes that came out of our strategic planning work was that NHCC was the hidden gem of Brooklyn Park. We don't want to be the hidden gem any longer. Our brand is so much more than a logo, but we never had a brand strategy, to my knowledge. The work of the last three years has provided us insight into who we are and what we do. We now have a strategy to guide our marketing efforts moving forward. The cherry on top is that it also came with a with a nice, new updated logo."
At NHCC, our mission is to create opportunities for students to reach their academic goals, succeed in their chosen professions, and make a difference in the world. By helping us communicate effectively, the dynamic new NHCC brand will help us succeed in this mission.