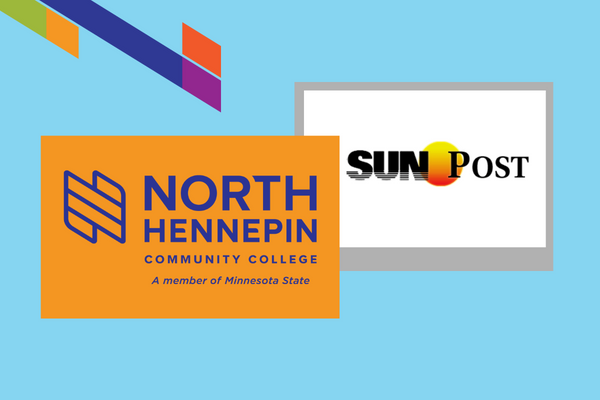 Fulfilling our mission to "create opportunities for students to reach their academic goals, succeed in their chosen professions, and make a difference in the world" goes beyond the classroom.
In fact, without supporting financial stability and basic needs that impact their well-being, including food, safe and reliable housing, consistent childcare, and addressing issues with mental health, family obligations, technology, and more, success would be challenging.
Creating a comprehensive student experience is at the core of what we do, defined in our strategic plan, and delivered through the dedicated faculty and staff of North Hennepin Community College.
Recently, President Biden announced a plan that would cancel up to $20,000 in federal student loan debt to borrowers who meet the eligibility requirements.
It's hard to quantify the impact to our students, but we know it will be significant, as one third of our students are eligible for the federal Pell grant program, and two thirds are eligible for some form of grant aid. More than 2,500 students borrowed a federal Direct Loan last year.
In addition, the state of Minnesota allocated funding for students studying high-demand career programs that allowed NHCC to award $125,000 in Workforce Development Scholarships to 50 students for the 2022-2023 school year, and $100,000 to 92 students through the Future Together Grant last spring and summer terms. On top of that, the NHCC Foundation awarded $134,000 in scholarships for the 2022-2023 academic year, made possible by our generous donors!
Katie Phenow had this to say about her scholarship award: "This scholarship is supporting my dream of becoming an amazing nurse! My husband and I are financially and academically supporting six kids so needless to say, there's not much left 'at the end of the day' to support my own dream. I'm grateful for people and organizations who are able to offer scholarships especially to those of us pursuing vocations in service to others."
NHCC is currently administering a Student Needs Assessment to newly enrolled students asking them what additional supports they need to stay enrolled for the semester. While the results for fall 2022 will be forthcoming, we know there were 220 visits to the campus food cupboard during the first week of classes, and close to 550 visits the first two weeks.
Of the 681 students who responded to the assessment in fall 2021, 12% needed help accessing food, 7% needed help finding housing, 21% needed mental health support, and 12.5% said they had transportation barriers.
As part of NHCC's response, a CARE Center was created inclusive of three counselors and one social worker, where students can access free services, including a food cupboard, a wide variety of counseling services, and programming, for example, a movie screening on September 9 in honor of National Suicide Prevention Week.
In addition, NHCC and Minnesota State have partnered with United Way 211 to establish a statewide basic needs resource hub. The basic needs resource hub provides NHCC students access to basic needs resources and support available on campus and in the community via phone, text, or chat 24 hours a day, 7 days a week.
A big thank you to students, faculty, staff, community organizations and residents for helping us create a caring community where all students can feel supported inside and outside the classroom!
Rolando García is president of North Hennepin Community College.
Copyright © 2021 at Sun Newspapers/ APG Media of East Central Minnesota. North Hennepin Community College received prior written consent from Sun Newspapers/ APG Media of East Central Minnesota in order to digitally disseminate this content.