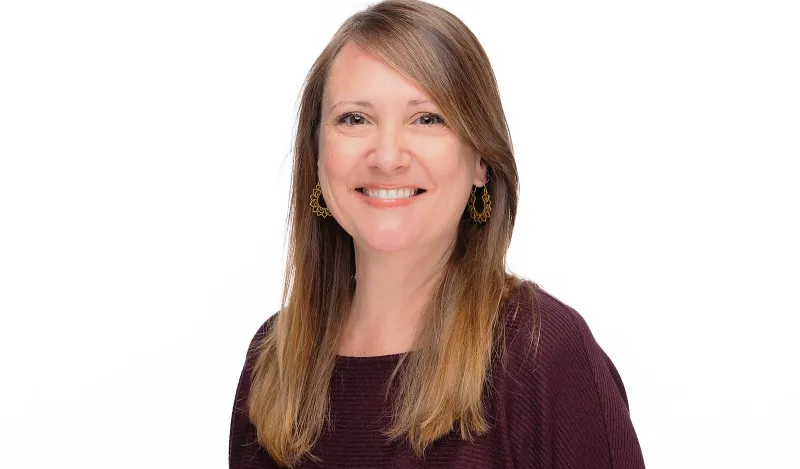 The successes and accomplishments of our NHCC faculty and staff help us to be more vibrant as a community. In this issue we highlight the accomplishments of Carley Saravia, Johanna Gangl, Haley Lasche, Gary Ruschman and more! 
Exciting news from the CARE Center. Carley Saravia (above, on right), officially earned her LPC (Licensed Professional Counselor) licensure in December. And this past summer, Johanna Gangl, earned her second licensure, becoming an LPCC (Licensed Professional Clinical Counselor). Congratulations to both of them and hats off to their hard work!
In February, English faculty, Haley Lasche launched a new issue of her literary magazine, Concision Poetry Journal, (picture above). Her first issue came out a year ago, and she is the sole founder, editor and designer of this experimental poetry magazine. The February issue features poems from our Write Like Us mentor, Michael Kleber-Diggs, as well as 2020 Pulitzer Prize finalist, Mary Ruefle. How exciting! Access the magazine using this link, https://bit.ly/348AGDd.
NHCC Director of Choirs, Gary Ruschman recently released his third solo album, LynLake, (picture above). Combining jazz, breezy world fusion, layered guitars, and even some Minnesotan alt-rock flavors. The album features longtime collaborators: Tommy Doggett on saxophone, trumpeter Lauren Asheim, Twin Cities R&B veteran, John Cleve Richardson, soprano Linh Kauffman, and Cara Wilson on fiddle. LynLake serves as a follow-up to his 2020 all-instrumental album, Not Alone. LynLake grounds its compositions with solid grooves, adding lyrics written with both socially conscious vigor and lightheartedness. Gary describes it himself, "LynLake is very much dedicated to my South Minneapolis community, which remains in need of a great deal of healing. Lyrically and musically, it encourages us all to take some time to look in the mirror, and to take some action on behalf of our neighbors."
LynLake is available at https://bit.ly/35iQ8NH, Amazon, Apple Music, Tidal, among others. Listen to a few of Gary's songs here, https://bit.ly/3sBqYTf and https://bit.ly/35Jds6Q.
Mark Larson teaches the Japanese martial art of Aikido at NHCC. Recently he received the title of Shihan, which is the highest Aikido title attainable, (equivalent to a PhD in academia). Mark is in the process of rebuilding the Aikido program to be in-person this fall and looks forward to sharing the educational and live-giving tool of Traditional Aikido. Learn more about Mark and his Aikido journey in his Q&A here, https://bit.ly/3OjfnAL.