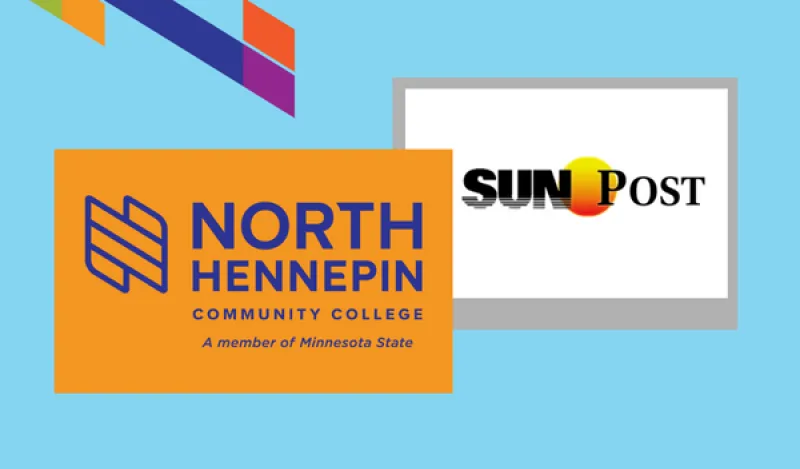 With the fall semester starting Aug. 21, I'm excited to share what's new. At North Hennepin Community College, enrollment is up nearly 4% over last year at this time. Contributing to this growth is the college's strategic commitment to rebranding, website redesign, and digital marketing efforts, and a significant increase in new and transfer undergraduate students. The majority (55%) of NHCC courses will be delivered on campus and/or hybrid which will bring bustling activity inside and outside the classroom. Online courses will continue to thrive, making a college degree accessible and affordable for all students.
At the system level, we welcomed Chancellor Scott Olson. Dr. Olson previously served as president of Winona State University since 2012. Under his leadership, and through the hard work of the faculty, staff, and administration, Winona State earned a reputation for academic excellence. He is also known as a strong advocate for advancing diversity, equity, and inclusion.
Living out our college's vision, "Opportunity without limits, learning without end, and achievement beyond expectation," we thank our outgoing academic deans, Dr. Nerita Hughes, Dr. Jayant Anand, and Anthony Miller, and wish them continued growth and success as they take on new leadership opportunities.
We also welcome new leaders to the college. Beginning August 30, Dr. Derrick Lindstrom will serve as the interim vice president of academic affairs. Since 2014, he has held leadership roles at Minneapolis College, including dean of liberal arts and cultures, and interim associate vice president of academic operations and institutional effectiveness. While on a leave from Minneapolis College, he spent the 2021-2022 academic year serving as the interim vice president of academic affairs at Inver Hills Community College. Before moving into administration, Dr. Lindstrom taught communication studies.
Gretchen Flaherty joined the college on July 5 as the interim dean of the school of science, technology, engineering, arts, and math. Most recently she served in a variety of faculty and leadership roles at Lake Superior College. She has a proven track record of fostering strong relationships with faculty and staff, a deep commitment to excellence in teaching, and advancing initiatives that promote student success, diversity, and community engagement.
On July 7, Dr. Kim Turner-Rush joined the college as the interim dean of the school of business, education, careers, and workforce innovation. Dr. Turner-Rush comes to NHCC from Saint Paul College, most recently as the chair of business programs and business faculty, for marketing, entrepreneurship, management, and social media marketing. She brings 19 years of higher education experience in academic and student affairs at two- and four-year institutions.
While not new to the college, we are thrilled to announce Heidie Lish as the new interim dean of liberal arts and academic foundations. During her 14-year tenure as health faculty at North Hennepin, her strong commitment to student success and dedication to advancing our mission will undoubtedly have a positive impact on both faculty and students.
In addition, as part of the college's community partnerships strategic direction, Katie Elsbernd is serving as interim director of strategic partnerships, responsible for developing the college's goals related to civic engagement, academic partners, non-academic partners, external resources, workforce innovation, experiential learning, and community engagement. Kathy Hendrickson, formerly dean of fine and applied arts and global and cultural studies for the past three years, will transition to the interim director of community impact and focus on enhancing community engagement, forging strategic partnerships, and implementing programs and initiatives that contribute to the betterment of our local and regional communities.