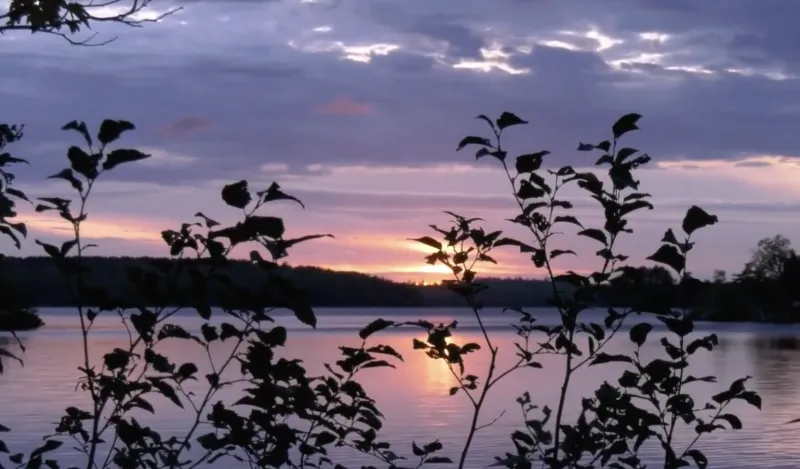 Last week at Silverwood Hall, in St. Anthony, students from NHCC's new Environmental Justice and Nature Immersion class, screened the premiere of their documentary, Harmonies Between The Trees. This documentary follows students from NHCC and participating local high school's as they go up north for a nature immersion. The raw, heartwarming commentary from students, shows just how much this class and meeting other likeminded people impacted them. At last weeks event, there were also performances from Spirit Boy, a traditional Native American drum and dance troupe. It was an evening of student storytelling and a chance to honor our vibrant community.
From September 29-October 3, NHCC hosted the first cohort of Global and Cultural Studies 1970: Environmental Justice and Nature Immersion, a new class for college and high school students at YMCA Camp Northern Lights, in Babbitt, MN. Students from NHCC and four other institutions participated, including, Brooklyn Center High School, Anoka Hennepin's American Indian Education Program, Robbinsdale Area Schools, and Edina High School.
Jessica Martinez Ayala, an NHCC student who took part in our new Environmental Justice course and Northern MN excursions, commented, "My favorite part of the class was getting to know everyone, being able to try new things and getting out of my comfort zone. Being up north was something new to me and I really enjoyed it. When you breathe in, you can tell that the fresh air is just different when you're up north versus being here in the cities. The sunsets and sunrises were also the best. I would definitely encourage other students to take this class. You will meet new people, experience things that you've never experienced before and gain a new perspective on nature."
Jessica is pictured below. 
Enjoy these photos from the event and view the documentary, done by Freelance CCX Media Reporter, Taylor Ann Rivera, here.