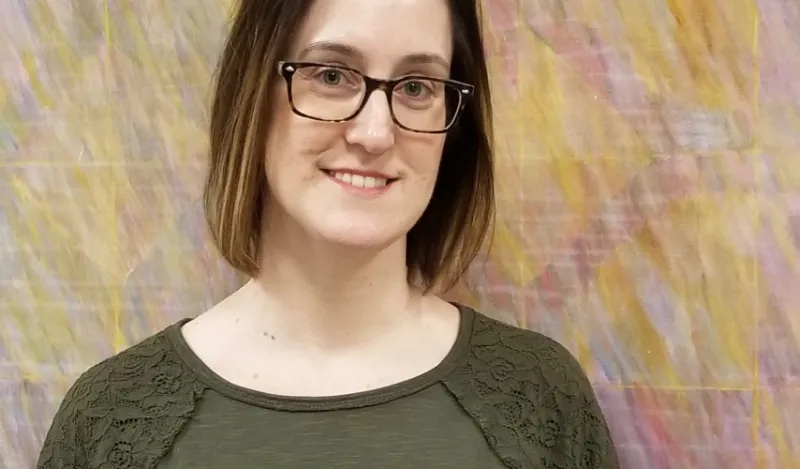 You may be familiar with NHCC's Computer Science and Nursing degrees, but are you familiar with their Liberal Arts degree? We sat down to talk to economics faculty member, Christine Lloyd about the benefits of a Liberal Arts degree at NHCC. 
You've been teaching economics at NHCC for more than 10 years. In your opinion, what makes NHCC unique?
As an economics teacher, I believe NHCC has its students at the center of everything we do. Everyone at NHCC, from faculty and staff, to administrators, are all equally aligned for student success. This is what I cherish most about working at NHCC.
What would you tell a prospective student about the value of a Liberal Arts degree?
I would remind prospective students that at some point in their lives they will be faced with problems that need to be resolved. There are no answer keys or solution manuals that they can consult. Students will need to use critical thinking skills to pick apart information from different sources in order to find the answer. I think one of the best ways to gain these necessary skills across a variety of courses is by pursuing a Liberal Arts degree at NHCC.
What should a prospective student know about NHCC's Liberal Arts Transfer Pathway programs?
At NHCC, there are many programs provided in the Liberal Arts Transfer Pathway programs that offer a variety of different career paths to students. A Liberal Arts Transfer Pathway program is where students complete the first two years of a degree at NHCC, then transfer credits to a four-year university within Minnesota State to complete a bachelor's degree. There are many exciting career options for students after they complete their studies at NHCC.
What would you like to highlight about the Economics Transfer Pathway?
I would like to highlight that the Economics Transfer Pathway is incredibly flexible. Students can easily add it as an additional area of study with only a few required courses.
What are possible career paths for someone interested in Economics?
If a student has an Economics degree, there are three main categories for employment:
1. Government (at the local, state and federal levels)
2. Business (in many areas including actuary science, consulting, financial investing and economic activity modeling)
3. Academic (at the higher education level)
To learn more about NHCC's Liberal Arts degree, or to enroll in courses, please visit https://www.nhcc.edu.