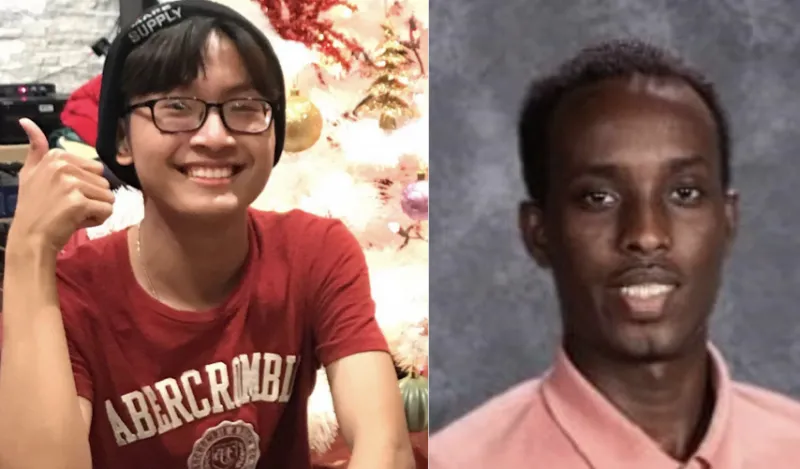 As the world watched, North Hennepin Community College took action. The Racial and Social Justice Leadership scholarship was established and funded this summer, July 2020, as Minneapolis dealt with the pain of racism, injustice, and civil unrest.
The brainchild of NHCC leadership, staff, and donors alike the scholarship encourages students to be engaged in racial and social justice discourse but also identifies future student leaders that are taking the charge to meaningful societal change.
This year two students received the $1000 scholarship, Trung Le and Abshir Mohamed.
Trung had led the charge tackling injustice to help the less fortunate, spearheading an effort to provide children afflicted with cancer resources they need for survival.
Abshir Mohamed has experienced social injustice first hand fleeing his native Somalia as militia captured his family's homestead in the unfolding civil unrest of that country.  His experiences have informed a desire to be a catalyst for change as Abshir proudly highlights his current work as an election judge in Minnesota. Abshir passionately believes that "we can eliminate all forms of social injustice and promote social justice by coming together, communicating and help one another."
Jane Wilson, a former dean at NHCC donates to and helped establish this scholarship citing feeling a "helplessness" in the unprecedented large-scale events that occurred in 2020 and underscoring "why this scholarship in particular and higher education in general is so critical."
Wilson says "Many in our country seem to have taken the idea of freedom and liberty to mean the exclusion of one's responsibility to the community as a whole. The pendulum needs to swing back. I hope an educated citizen of the future will remember and act with the good of the whole in mind as well as one's personal freedom."
She further elaborates "I have always valued NHCC's commitment to all students, all people. I want to help in a small way to keep that legacy alive."
The NHCC campus is currently raising funds to help make this an endowed scholarship at the campus. Contribute today!