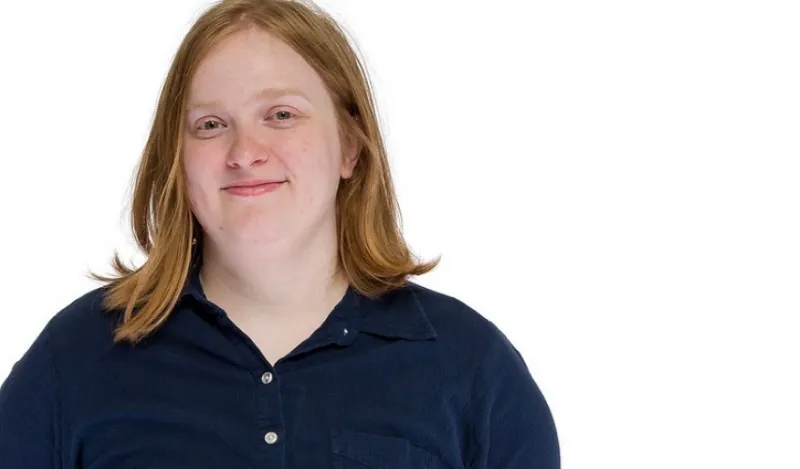 Heather Claude is a Computer Science student, currently in her first year of the program at NHCC. She enjoys web and game design and could see a future for herself in either of those fields. Get to know her more in the q&a below! 
How did you decide to come to NHCC?                                                                                                                
NHCC is local to me and is one of the few school's that's affordable. So I enjoy that.
What aspects of the career made you decide on the Computer Science major?                                             
Once I get my Computer Science degree, there are several different paths I could take. I could stay with creative design, or go into IT. If I wanted to, I could get a bachelor's degree in Computer Science as well. Overall, I like the variety of different things I can do once I get my Computer Science degree. 
What do you think it takes for somebody to be successful in the Computer Science program?                
Students have to really enjoy learning new things. They have to have a logical mind that's able to comprehend a lot of different things and be able to jump around with topics.
Is there anything you wish you would have known before starting the CS program?                                          
It surprised me how the coding languages differ from each other and how they work together. I didn't know Html and JavaScript were so closely knit to each other, or that C-sharp and Python serve a similar function. 
In this program, do the professors touch on all the career paths that are possible?                                     
When I took a Java course, the professor went over a ton of different careers you could do with Java.
What does your class work look like?                                                                                                                         
In class, there's a lot of coding, and most of the homework is essentially projects. Sometimes in class we read, and then create a project based on the code that we learned. Instead of simply reading, it's doing, and I appreciate that. 
How would you describe your experience in the Computer Science program so far?                                       
It's been pretty fun so far. I like to adapt. Maybe I'll learn something in class and then I'll go off on the side and figure out a little bit more. If you feel driven to discover more than what the teacher is teaching you, don't be afraid to dive off and learn more. 
What's your favorite aspect of the Computer Science major?                                                                           
Right now, I'm really enjoying HTML. It's fine and responsive, and as far as coding languages go. HTML is much easier to grasp and is less finicky if you accidentally make a spelling error.
Why should an undecided student look into NHCC's Computer Science program?                                         
The program offers a lot of different certificates if you want to focus on something in particular and it offers many different career goals. There's also the option to go on to a four year institution and to transfer as well.
Is there anything you'd like girls to know about the Computer Science program?                                                      
It's fun watching the shocked looks on all the boys' faces when you're better than them in class.