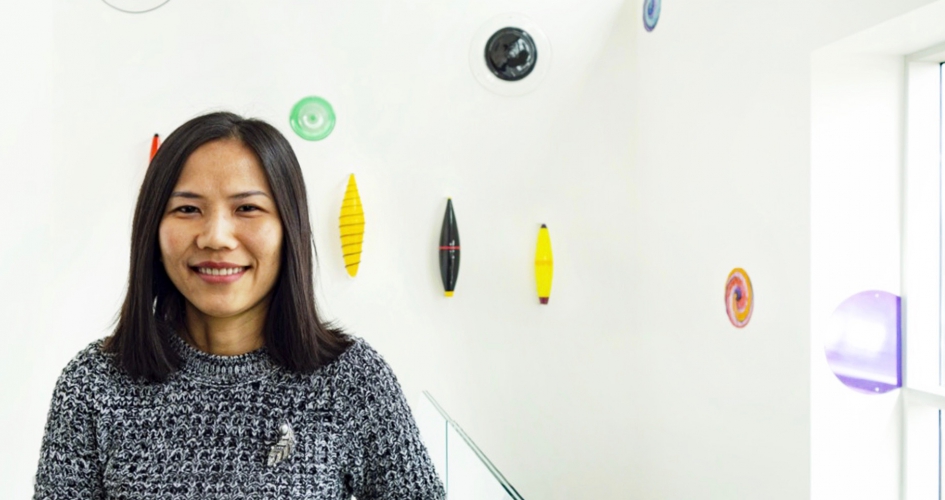 Navigating college can be an exciting and sometimes overwhelming challenge, but just imagine moving here from Vietnam by yourself with little financial support and English as a second language. Well that's just what 2016 computer science graduate Anh Duong did. After completing a bachelor's degree in Vietnam, Duong wanted to pursue more education and a career in the United States. Her first stop was North Hennepin Community College. After a campus visit and meeting with a counselor, Duong says, "it was the right place for me."
Duong's persistence is evident as we talk about her path. After enrolling in the computer science program, she wanted to start right away, but classes had started two weeks prior. Encouraged by the counselor to speak with the professor, Duong promised her everything that she could make up the two weeks of coursework, and she did.
After her first year of courses, she took a job tutoring computer science students. Towards the end of her second year of the program, she applied "for fun" for a software developer job at Digital Shipper. "I still remember the supervisor asking me if I could do the job while completing my degree," says Doung. "Don't worry," she said, "I promise." She also continued her commitment to tutoring NHCC students online in the evening.
A few years later, Duong landed a job as a software engineer at a company in Brooklyn Park. During her three-and-a-half years there, she was promoted to lead software engineer. Today, Duong loves her job as a consultant at Solutions Design Group helping clients build software. She is also very proud of her most recent accomplishment of earning a master's of science degree from the University of Minnesota.
Reflecting on her time at NHCC, Duong is very thankful for the support she received from her computer science and English professors, and Trio advisor. "Their support provided a good foundation for me to move forward." Her time at NHCC was like a puzzle, admitting when she came here she didn't know everything. "I pieced it together one by one, then finally got the big picture." Duong's advice to students is to not give up, be patient and do it piece by piece.
To be successful in computer science, Duong says you need to have knowledge and patience, but most of all, passion. "If you love what you do, you have beautiful knowledge and can find a job."