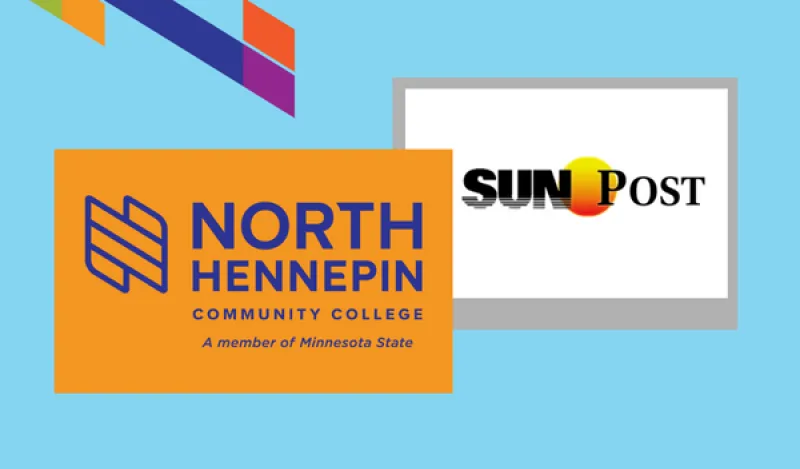 The Legislature is considering a budget proposal for the FY2024-2025 biennium for the 26 colleges and seven universities of Minnesota State, which includes North Hennepin Community College.
This is a vital issue for the state, Brooklyn Park and our surrounding communities. Investments in NHCC and the colleges and universities of Minnesota State are investments that drive Minnesota's economy.
Minnesota is facing a significant shortage of workers with the training and the talent employers need.
According to state demographer Susan Brower, if every unemployed person in Minnesota were able to find a job, there would still be about 150,000 job openings left unfilled.
The colleges and universities of Minnesota State have a vital role to play in resolving these shortages.
For example, NHCC's Xperience Project is an opportunity for students to provide valuable contributions to a local organization. The program piloted with graphic design students eight years ago and has expanded to 30 students across a variety of disciplines, including business, marketing, accounting, communications, education, exercise science, and computer science.
Students who participate are nearing completion of, or have recently completed, an associate degree.
They are ready to engage on-site with the needs of new clients and new audiences.
Richard Lang, principal at Visual Communications Inc., said, "Interns not only assist in our work production, they help us look at ourselves, our processes, and our brand."
Much of the Minnesota State biennial budget request would support workforce needs, including upgrading equipment and learning environments.
At NHCC, that means continually updating classroom technology and software to meet industry standards in programs like nursing, medical laboratory technology, graphic design and computer science.
In addition, the budget request would continue to support Workforce Development Scholarships and expand eligibility to include more high-demand career programs.
Initially funded by a $1 million pilot during the 2017 session, this program has grown dramatically, and is currently funded with $4.5 million annually for scholarships in six high-demand fields. Since the beginning of the 2022-2023 academic year, North Hennepin Community College has awarded a total of $175,000 to 89 students pursuing computer science, data science, nursing, health sciences, medical laboratory technology and exercise science. Student Abah Gnoan said, "This scholarship will allow me to take one step closer to my goals and my passion for helping others through giving back to the community. I hope one day I will be able to help other students achieve their educational goals and experience the joy I have in me right now."
While our focus is on ensuring access to an extraordinary education for students and meeting workforce needs, our colleges and universities are also significant contributors to regional economies.
A recent study calculated the total economic impact of our colleges and universities to the state's economy to be $8.4 billion. The study calculated the economic impact of North Hennepin Community College to be $264.1 million. This shows that our colleges/universities also serve as economic development engines for the communities they serve.
Investments in our colleges and universities are not only investments in our state's future workforce, but also investments in regional economies throughout the state, including right here in Brooklyn Park and the surrounding communities.
Rolando García is president of North Hennepin Community College.
Copyright © 2021 at Sun Newspapers/ APG Media of East Central Minnesota. North Hennepin Community College received prior written consent from Sun Newspapers/ APG Media of East Central Minnesota in order to digitally disseminate this content.