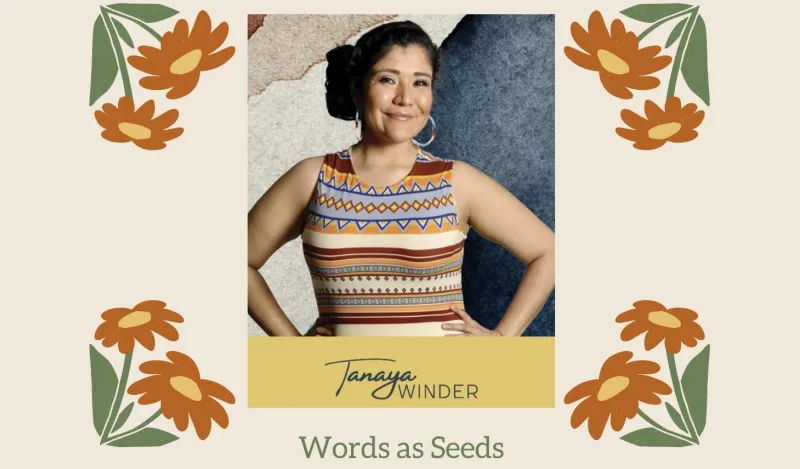 Students, staff and employees, enjoyed an inspiring "Words As Seeds" keynote presentation on November 16th. Please join us on Friday for our last Racial Healing Circle of the year. This is a time of connection and conversation. More information below. 
November 16, 2022 - Keynote: Tanaya Winder - "Words As Seeds"
11:00 AM
Virtual Zoom Event 
Words as Seeds - How do words shape and mold us into the people we become? When we think of words as seeds, we become even more aware of the intention behind words that are planted with positivity and those that cause harm. In this keynote, Tanaya Winder will walk us through a garden of a lifetime of seeds planted both in her lifetime and intergenerationally as an Indigenous person. You'll hear the struggles of seeds that never blossomed and the celebration of the seeds that burst through barriers. Tanaya's testimony on the power of words and their impact on our spirit's traumas and triumphs. Audience members will leave this keynote feeling recharged and ready to crush whatever challenges come their way.
November 18, 2022 - Racial Healing Circle with Dr. Eda Watts
3:00 PM – 4:30 pm.
Virtual Event/Meeting ID: https://minnstate.zoom.us/j/92652276179
Racial Healing Circles are rooted in indigenous tradition. This compassion-based platform provides opportunity for sharing lived truths, and emphasizes active listening and being open to differing perspectives. Participation involves large group discussion and paired-sharing. The goal through these small and large group discussions is to promote understanding, racial healing and racial equity.
Note: Duration: 1 ½  hours. Participants are asked to remain for the full duration of the circle to help maintain the integrity of the circle. Additionally, virtual engagement requires your cameras to be on to help engage person-to-person conversation. We welcome your participation. Virtual doors close at 5 minutes past the start time to help maintain the integrity of our circle.