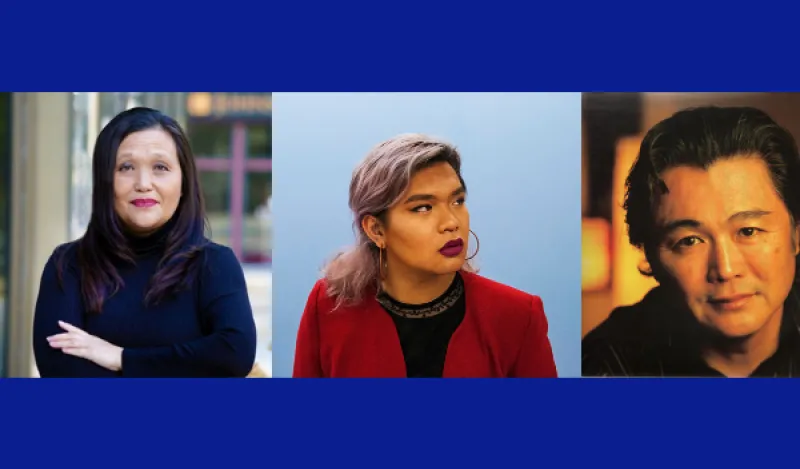 It is May, and this month we are honoring Asian American and Pacific Islander (AAPI) Heritage Month!
Take a look at NHCC's upcoming AAPI programs and join us as we celebrate AAPI history and contributions! To learn more about this important observance which was expanded by Congress in 1990, visit this link.
Students, faculty, staff and community members are all welcome to participate in these events!
May 11, 11am-12pm Chrysanthemum Tran: Celebrating Trans Identity, Vietnamese American poet, writer & performer Chrysanthemum joins NHCC virtually! She is the first trans woman finalist of the WWPSlam, and her work has been featured in New York Times. She will share her work of poetry with us! Zoom link, here https://minnstate.zoom.us/j/93547573971 
May 25, 11am -12pm Dr. Chia Vang: Presenting Hmong History and refugee migration at NHCC virtually. Dr. Chia Vang is Vice Chancellor for Diversity and Professor of History at University of Wisconsin-Milwaukee. She joins us to discuss Asian American History and Hmong identity. Dr. Vang is author of four books including Prisoner of Wars: A Hmong Fighter Pilot's Story of Escaping Death and Confronting Life. Zoom link, here https://minnstate.zoom.us/j/94673197124
May 31, 12 – 1pm Lunch and Learn with Japanese American author David Mura at NHCC virtually! David will discuss Asian History and his family's experience living through the Japanese internment camps. His memoir Turning Japanese: Memoirs of a Sansei, won the Oakland PEN Josephine Miles Book Award and was a New York Times Notable Book. Mura has taught throughout the country including locally at Hamline University, Macalester College, and the University of Minnesota. Zoom link, here  https://minnstate.zoom.us/j/97052488697