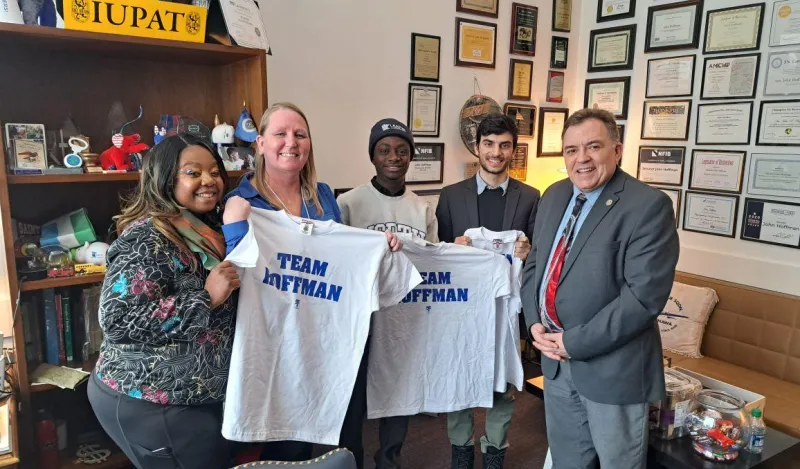 Advocacy Day – February 21, 2023 
By Micheal Richter, a member of Student Senate 
Advocacy Day is a yearly event for the NHCC Student Senate, where Student Senators from Minnesota's 30 community and technical colleges are given the opportunity to visit the Minnesota State Capitol building and meet with legislators, while campaigning for the betterment of Post-Secondary Education in many capacities.  
This year, NHCC had four Student Senators in attendance at the event—Sylvester Jah (President), Marsha Mason (Diversity & Equity Coordinator), Jodi Massmann (Secretary), and Max Heidari (Treasurer)--with a primary focus on campaigning for Affordable and/or Free College Tuition for Minnesota Students. 
During the event, our Senators had the privilege to meet with two Minnesota legislators, both of whom have been active advocates of higher education for students in Minnesota.  
Senator John Hoffman and Rep. Melissa Hortman, Speaker of the House, were the attentive legislators who heard the propositions of our Student Senators. 
We want to send huge thanks to the Student Senators who took the time to advocate for the future of higher education in Minnesota and to the Minnesota legislators who took the time to listen to the concerns of our Senators. If you are interested in learning more about Advocacy Day, feel free to reach out to a Student Senator!  
"So proud of our Student Senators who used their day off and braved the weather to advocate at the Capitol." -- Paulette Bonneur, Director of Student Life